Bafta Games Awards 2021: Why they're such a big deal
Interviews by Steffan Powell, words by Vikki Blake
Newsbeat reporters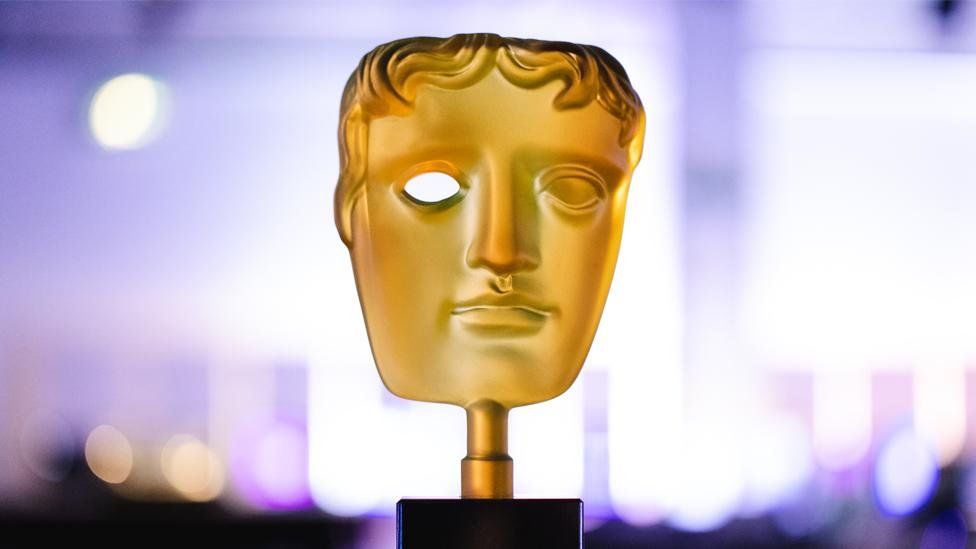 It's an important night for the video games industry.
Some of the world's biggest studios go head-to-head in the hope of securing a much-coveted Bafta Games Award this evening.
The annual celebration of the very best video games is one of the most prestigious events in the industry.
It will be online-only and live-streamed for the second year running due to the coronavirus pandemic.
"It's like going to the Oscars," says Siobhan Reddy - who's one of the few winners to already be announced.
She'll be honoured with a Bafta Fellowship for her work with games company Media Molecule.
The accolade comes in recognition of her "pioneering work on advocacy for diversity, inclusion and creative and collaborative working culture".
"I have to be honest, I felt like vomiting!" laughs Siobhan as she recalls the moment she found out she'd won the prestigious award.
"It's incredibly humbling. I went through a lot of emotions, and I came out the other end of just feeling incredibly grateful, incredibly moved, and incredibly motivated. I'm totally delighted."
Siobhan is studio director at Media Molecule, the team behind games such as LittleBigPlanet and Dreams, the game creation software made for PlayStation.
She says she is particularly proud of the studio's commitment to improving gender balance and encouraging more girls in schools to "follow their interests" and develop careers in programming and design.
"Everyone and their mum knows what a Bafta is," she says.
"So when you have that moment as a games maker, to be able to get an award that everyone knows is cool… it's just a special moment."
'The nomination feels surreal'
It's initiatives like the Breakthrough Brits and Bafta Young Game Designer that really help the industry grow and mature, says Siobhan, and recognising the best of those games is important to all studios, be they small indie developers or otherwise.
Media Molecule itself has yet to learn whether or not the development team itself will also secure a golden mask.
It's title Dreams is up for five nominations, including Artistic Achievement, British Game, Family Game, Game Beyond Entertainment, and Technical Achievement.
In some of those categories, however, the game is up against another colourful, family-favourite experience: Mediatonic's obstacle course game, Fall Guys.
Joe Walsh, who works on the bombastic title as lead level designer.
"I can't code, I can't draw, I'm not very technical - the best thing I can do is just poke and prod at other people's work and let them excel," he laughs.
Joe says that securing an esteemed Bafta nomination feels "surreal".
"It's gutting that we can't all dress to the nines and go to a cool award ceremony," says Joe - especially as the team hasn't even been together in the same room since Fall Guys launched last summer.
"To see the nominations come in and see the calibre of games that we were up against, it's quite surreal," he adds.
"The Baftas is something that we all watch as a studio each year, and we'll talk about and discuss, and nominate our own favourites and things like that."
"To be nominated for five awards is pretty absurd, especially when the game is so light-hearted and just a bunch of jellybeans falling over," Joe adds.
To celebrate, Joe and his colleagues will get dressed up, watch the stream and then "have a bit of a glitzy awards party" remotely afterwards.
And win or lose, Joe says that hearing first-hand about the joy - and despair - gamers experience when playing Fall Guys "means more than any Bafta, really".
The Last of Us 2 leads the field at the Bafta Games Awards with a record-breaking 13 nominations, while Samurai action-adventure game, Ghost of Tsushima, clocks up 10 nominations.
More from Press X to continue