Real Housewives star Jen Shah charged over 'US-wide' fraud scheme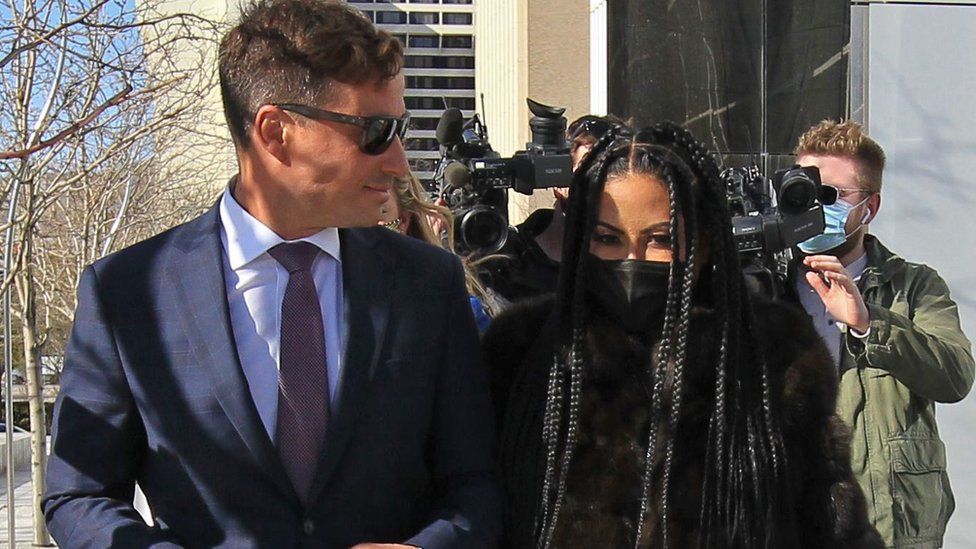 The Real Housewives of Salt Lake City star Jennifer Shah has been charged over fraud allegations involving "hundreds of victims".
They were arrested and appeared in Salt Lake City federal court on Tuesday.
It's alleged they have been running a US-wide fraud scheme since 2012.
According to prosecutors, Ms Shah and Mr Smith sold services - such as website design - which claimed to make the management of victims' businesses more efficient or profitable.
They're also alleged to have offered to sell the personal information of potential victims to other members of the "fraud ring".
Manhattan US Attorney Audrey Strauss said Ms Shah portrays herself "as a wealthy and successful businessperson on reality television".
"In actual reality and as alleged, the so-called business opportunities pushed on the victims by Shah, Smith, and their co-conspirators were just fraudulent schemes, motivated by greed, to steal victims' money," she said.
Many of the alleged victims are over the age of 55.
The charge of conspiracy to commit wire fraud in connection with telemarketing carries a maximum sentence of 30 years. Conspiracy to commit money laundering carries a maximum sentence of 20 years.
Jennifer Shah is part of the main cast of the show, which airs on Bravo. The first season ended in February and the show has been renewed for a second season.
Newsbeat has contacted the show and Ms Shah's representatives for comment, but they are yet to respond. Bravo said it would not comment on the allegations.