Nah he tweakin: What it means and why it's all over our timelines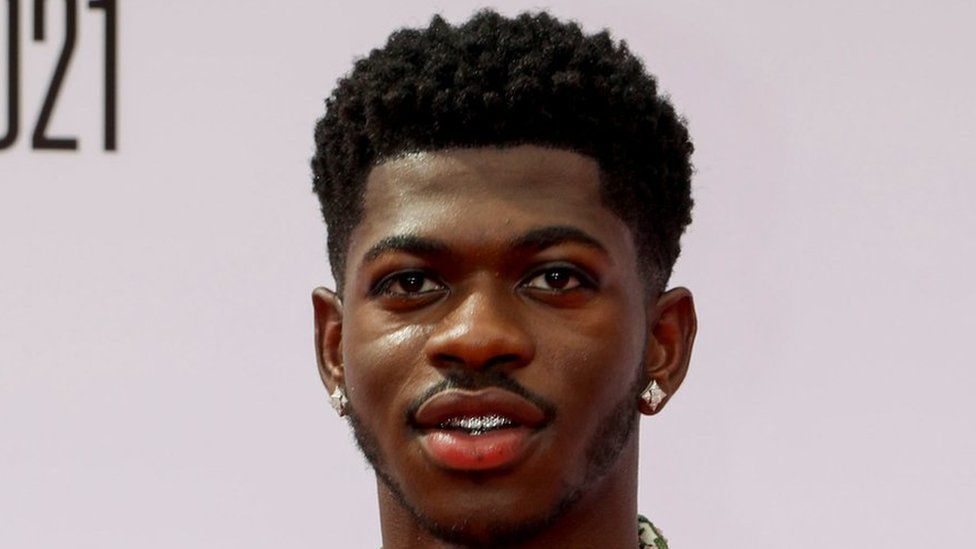 You've probably seen "nah he tweakin" all over the comment sections of Instagram posts in the past 24 hours.
But what does it mean and why is it trending?
The phrase basically means "he's crazy" and since Lil Nas X said that about Tony Hawk, the three words have become pretty inescapable every time you scroll.
It's all because the singer is annoyed with the legendary skateboarder for painting boards with his own blood.
Let's start at the beginning...
A couple of months ago Lil Nas X celebrated the release of his song Montero by bringing out Satan Shoes - custom-made Nike Air Max 97's that contain a drop of human blood in the soles.
The shoes feature in the music video in which the singer slides down a pole to hell and dances with the devil.
They caused the company and Lil Nas X a whole lot of problems, including legal action from Nike and complaints from some about supposed devil worshipping.
But now Tony Hawk has announced he's selling 500 limited edition skateboard decks, with paint made from his blood.
He then commented on some Instagram posts asking for people's opinions on the skateboards, to which he replied with the now infamous phrase: "Nah he tweakin".
His comment has had more than 110,000 likes, but - more bizarrely - it's sparked a wave of people using the same phrase in comments on Instagram posts all over the app.
Some people have suggested bots have helped to propel the spread of the trend, but some quick research by the BBC's misinformation team suggests it's genuine people just having a laugh.
Influencers have had to just sit back and accept their fate as thousands of people join in with the fun, clogging up comments section with those three harmless words.
In the last 12 hours "nah he tweakin'" has generated more than 11 million public interactions on Instagram, according to data from Crowdtangle.
Tony Hawk's not responded to Lil Nas X yet, but Instagram's communication team have weighed in (sort of):
Yeah we tweakin, but only a little bit. We're aware that some people are having issues loading their comments (we're fixing that) and that some are seeing a bunch of comments saying "nah he tweakin" (what is that?). More soon! pic.twitter.com/eek6t2qE40

— Instagram Comms (@InstagramComms) August 26, 2021
Some people say the singer doesn't have much reason to be put out, because there are clear differences between his Satan Shoes and Tony Hawk's skateboards - mostly that there are no satanic messages attached to the skateboarder's product.