Spotify: Bollywood songs removed from music app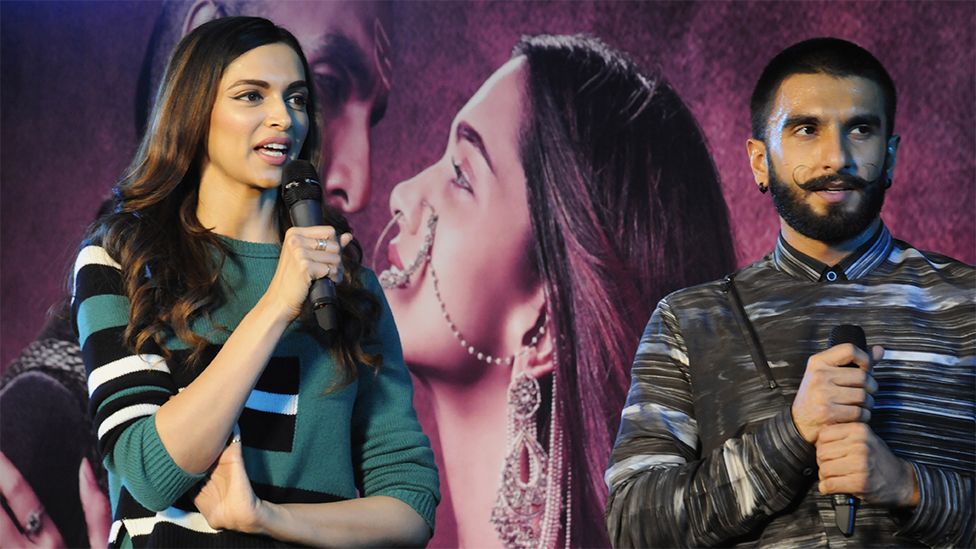 Imagine loading up your favourite playlist, the one you spent hours carefully putting together, only to find half of the songs had gone.
If you're a Bollywood fan with a Spotify account, it's a situation you might not need to picture.
That's because hundreds of songs from some of India's biggest blockbusters have vanished from the app.
Spotify says it's not been able to reach an agreement with the owners of the tracks after the old one expired.
Soundtracks with millions of plays, like Malhari from epic romance Bajirao Mastani or Kala Chashma from Baar Baar Dekho, along with other fan favourites were among the deleted hits.
It's left holes in many users' playlists, who only realised the songs had gone after loading them up and hitting play.
'What am I going to listen to now?'
When BBC Newsbeat spoke to Bollywood fan Vishma Rai, she was on a coach.
Normally she'd have a playlist full of her favourites - from films like Kalank and Ram-Leela - to get her through the journey.
But this time she found many were missing.
"I'm so upset, this is insane," she says.
"It's so bad that Kalank songs are gone. One of my favourites was the title track and it's just so upsetting. I don't know what I'm gonna listen to now when I want to feel loved up."
For fans like Vishma, the music in Bollywood is part of a film's soul - enhancing the action on-screen and living on in headphones years after the movie is released.
In cases when the film itself doesn't do well, it can be the music which people remember.
One of Vishma's other favourites is Nagada Sang Dhol, from tragic romance drama Ram-Leela - "one of the most epic films ever", she says.
And she won't just miss them on coach journeys.
"It is so, so annoying that they're not on there. They used to be a huge part of my daily anthems to get me going," she says.
"But now I don't know what to do. It's really upsetting and I miss them."
Fellow film buff Zeenat told Newsbeat she'd cancelled her Spotify subscription in protest.
As Spotify explains on its website - it doesn't provide access to all the music and podcasts in the world.
Like any streaming service, it makes licensing deals with publishers and rights owners so it's allowed to provide their tracks.
It's a similar system to apps like Netflix, where titles will disappear before popping up on a rival service.
Or, as is the case with the Bollywood music, contracts expire, and Spotify told BBC Newsbeat it's not yet been able to negotiate a new one.
But fans like Vishma will be happy to know that there's still hope.
Spotify said it would continue "good faith" attempts to find a "creative solution" with Zee Music - part of one of India's biggest entertainment companies.