MEPs
CON

Timothy Kirkhope

LAB

Richard Corbett

LAB

Linda McAvan

UKIP

Amjad Bashir

UKIP

Jane Collins

UKIP

Mike Hookem
Parties shown in alphabetical order
Results
Party
Votes
%
MEPs

change

+/-
UK Independence Party

Votes

403,630

Votes Percentage

31.13 (

+13.70

)

MEPs

3

MEPs +/-

+2

Labour

Votes

380,189

Votes Percentage

29.32 (

+10.56

)

MEPs

2

MEPs +/-

+1

Conservative

Votes

248,945

Votes Percentage

19.20 (

-5.25

)

MEPs

1

MEPs +/-

-1

Green

Votes

102,282

Votes Percentage

7.89 (

-0.63

)

MEPs

0

MEPs +/-

0

Liberal Democrat

Votes

81,108

Votes Percentage

6.25 (

-6.92

)

MEPs

0

MEPs +/-

-1

An Independence From Europe

Votes

24,297

Votes Percentage

1.87 (

0.00

)

MEPs

0

MEPs +/-

0

British National Party

Votes

20,138

Votes Percentage

1.55 (

-8.24

)

MEPs

0

MEPs +/-

-1

Yorkshire First

Votes

19,017

Votes Percentage

1.47 (

0.00

)

MEPs

0

MEPs +/-

0

English Democrats

Votes

13,288

Votes Percentage

1.02 (

-1.53

)

MEPs

0

MEPs +/-

0

NO2EU

Votes

3,807

Votes Percentage

0.29 (

-0.98

)

MEPs

0

MEPs +/-

0
Latest updates
Yorkshire and the Humber (European Parliament constituency)
15.03.2020
00:20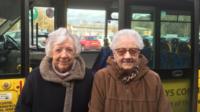 Campaigners said reductions in bus routes and funding had left some people "trapped in their homes".
27.02.2020
14:14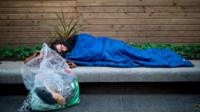 Figures suggest fewer people on the streets but the number is still over double that of a decade ago.
27.05.2019
02:35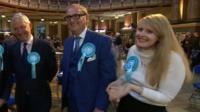 The Lib Dems and Green Party both also gained a seat each in the region.
01:05
Voters treated election as a referendum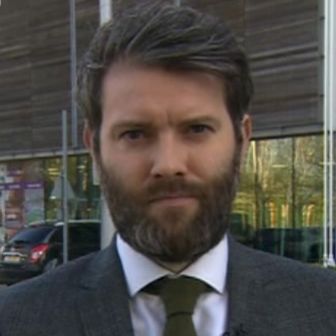 James Vincent
Political Editor BBC Look North
This was an election. But many treated it as a referendum.
The numbers will be added up by parties on either side to determine whether "the Brexit vote" is as strong in Yorkshire and Humber as it was in 2016.
But what we do know is that the Brexit Party dominated. Labour had two MEPs, it now has one. The Conservatives lost both of theirs.
The Lib Dems and the Greens will look at their first MEPs here and say that it proves remainers don't want the two main parties.
The Brexit Party will say exactly the same about leavers.
Labour and the Conservatives have big problems telling people in Yorkshire what their Brexit plan is.
In Sheffield Labour were beaten into 4th place and they weren't even the top choice in Doncaster, where the party was born.
26.05.2019
23:44
Result: Brexit Party take Yorkshire and Humber trio
The Brexit Party has taken three of the six seats in Yorkshire and Humber.
They secured more than 470,000 votes, more than 250,000 more than the second-placed Labour Party who took one seat.
The Liberal Democrats and Green Party also took one seat each.
23:25
Lib Dems pip Brexit Party in York
A full result for Yorkshire and Humber is yet to be declared but so far, The Brexit Party has come out top in every area apart from York.
A full result is expected within the next 20 minutes.
There are six seats up for grabs.
16.05.2019
09:31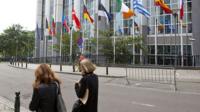 As Brexit dominates the work of MPs and MEPs, how seriously should voters take the European elections?
26.10.2018
22:11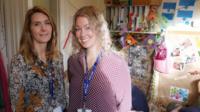 People in Scarborough are concerned about hospitals and schools ahead of this year's Budget.
26.04.2018
17:40
MMR reminder to parents following outbreaks
People across Yorkshire and the Humber are being encouraged to check they and their children have had two doses of MMR vaccine.
Since the end of 2017 more than 50 cases of measles have been reported in the region, with the majority of these linked to a previous outbreak in Leeds and an ongoing outbreak in Bradford.
Public Health England is working with local authorities and the NHS to make sure anyone in the region who needs a vaccination to protect against the virus is aware.
19.02.2018
09:07
Mike Hookem ready to be UKIP's interim deputy leader
Yorkshire and the Humber UKIP MEP Mike Hookem says he would be happy to take on the role of interim deputy party leader.
On Saturday, Henry Bolton was sacked after members expressed their lack of faith in his ability to lead the party.
Mr Hookem says he would be happy to serve his party under the current interim leader MEP Gerard Batten and says he's a good friend of his and he'd be happy to work alongside him in any position.
Back to top