MEPs
CON

Philip Bradbourn

CON

Anthea McIntyre

LAB

Neena Gill

LAB

Siôn Simon

UKIP

Jim Carver

UKIP

Bill Etheridge

UKIP

Jill Seymour
Parties shown in alphabetical order
Results
Party
Votes
%
MEPs

change

+/-
UK Independence Party

Votes

428,010

Votes Percentage

31.49 (

+10.23

)

MEPs

3

MEPs +/-

+1

Labour

Votes

363,033

Votes Percentage

26.71 (

+9.71

)

MEPs

2

MEPs +/-

+1

Conservative

Votes

330,470

Votes Percentage

24.31 (

-3.77

)

MEPs

2

MEPs +/-

-1

Liberal Democrat

Votes

75,648

Votes Percentage

5.57 (

-6.48

)

MEPs

0

MEPs +/-

-1

Green

Votes

71,464

Votes Percentage

5.26 (

-0.99

)

MEPs

0

MEPs +/-

0

An Independence From Europe

Votes

27,171

Votes Percentage

2.00 (

0.00

)

MEPs

0

MEPs +/-

0

We Demand a Referendum

Votes

23,426

Votes Percentage

1.72 (

0.00

)

MEPs

0

MEPs +/-

0

British National Party

Votes

20,643

Votes Percentage

1.52 (

-7.11

)

MEPs

0

MEPs +/-

0

English Democrats

Votes

12,832

Votes Percentage

0.94 (

-1.35

)

MEPs

0

MEPs +/-

0

NO2EU

Votes

4,653

Votes Percentage

0.34 (

-0.61

)

MEPs

0

MEPs +/-

0

Harmony Party

Votes

1,857

Votes Percentage

0.14 (

0.00

)

MEPs

0

MEPs +/-

0
Latest updates
West Midlands (European Parliament constituency)
27.05.2019
00:14
West Midlands gives Farage thumping victory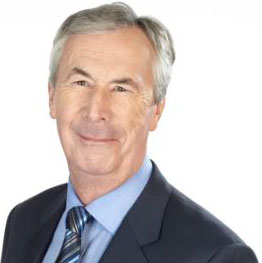 Patrick Burns
Political editor, Midlands
The region which registered the highest proportion of Leave votes in the 2016 referendum has now delivered an equally thumping victory to Nigel Farage's new Brexit Party.
Over half a million West Midlands voters have sent three Brexit Party MEPs to the new European Parliament.
That matches the number achieved last time by UKIP, who have been reduced to fringe players this time round, finishing second last, just ahead of Change UK who, with no seats in the new parliament, both face serious questions about whether either of them have a future here.
The Brexit Party drew support from both the Conservatives and Labour, who both lose one seat and now have one each in what will be seen as a punishment for their failure either to deliver Brexit on time, or to find an effective compromise at Westminster.
The Conservatives finished fifth behind the Greens, who now have their party's first West Midlands MEP.
The other big message of the night is that Remain supporters congregated around the Liberal Democrats and to a lesser extent the Greens, both of whom may be ruing their failure to reach some sort of electoral accommodation which might have prevented them from splitting the vote.
What's already clear is that these results will have a heavy impact not only on the Conservative leadership race, but also on the debate within Labour over whether or not it should clarify its position as a party of Remain or a party that really does want Britain to leave the EU.
26.05.2019
23:36
Result: Brexit Party takes three in West Midlands
The Brexit Party won more than 500,000 votes to get three of the seven seats in the West Midlands.
Labour, the Liberal Democrats, the Greens and the Conservatives got one seat each.
Change UK came bottom with around 45,500 votes.
20.05.2019
01:36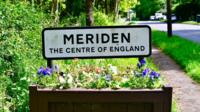 What do people living in the village of Meriden think about the EU elections?
16.05.2019
09:31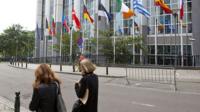 As Brexit dominates the work of MPs and MEPs, how seriously should voters take the European elections?
15.04.2019
09:25
UKIP MEP defects to Farage's Brexit Party
A West Midlands MEP has resigned from UKIP to join the Brexit Party.
Jill Seymour, who's been with the party for 18 years, said the current UKIP had "abandoned its centre ground and chosen to instead occupy'the extreme right of politics'".
Ex-UKIP leader Nigel Farage launched his new Brexit Party in Coventry on Friday, saying he wants a "democratic revolution" in UK politics.
Speaking to the BBC on Sunday, UKIP leader Gerard Batten said the party had always been, and would remain, a "non-racist" organisation.
06.03.2019
13:39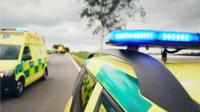 People in rural areas wait over 50% longer for an ambulance service response to life-threatening injuries.
09.12.2017
08:31
Frank O'Sullivan, who started Birmingham City Boxing Club in 1956, wins the BBC Get Inspired Unsung Hero award for the West Midlands.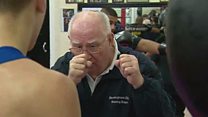 26.07.2017
13:49
UKIP MEP pulls out of leadership race
The West Midlands Euro MP, Bill Etheridge, has announced he's withdrawing from UKIP's leadership contest.
The politician, who's seen as being a moderate within the party, says he's still to decide which of the other candidates he'll support.
05.05.2017
13:05
UKIP MEP's general election decision 'not related to poor local election showing'
A Worcester-based UKIP MEP says it was "an unhappy coincidence" that his decision not to run in the general election was coming out as initial local election results also showed a party wipe-out in seats in Hampshire and Essex. 
Jim Carver, an MEP for the West Midlands, had already resigned as his party's foreign affairs spokesman over its "misguided" manifesto pledge to ban the wearing of the burka.
Mr Carver contested the Stourbridge seat at the last general election in 2015, coming third with more than 7,000 votes.
You can follow the latest results across the country on the BBC local election live page.     
08:42
UKIP MEP says he won't stand in general election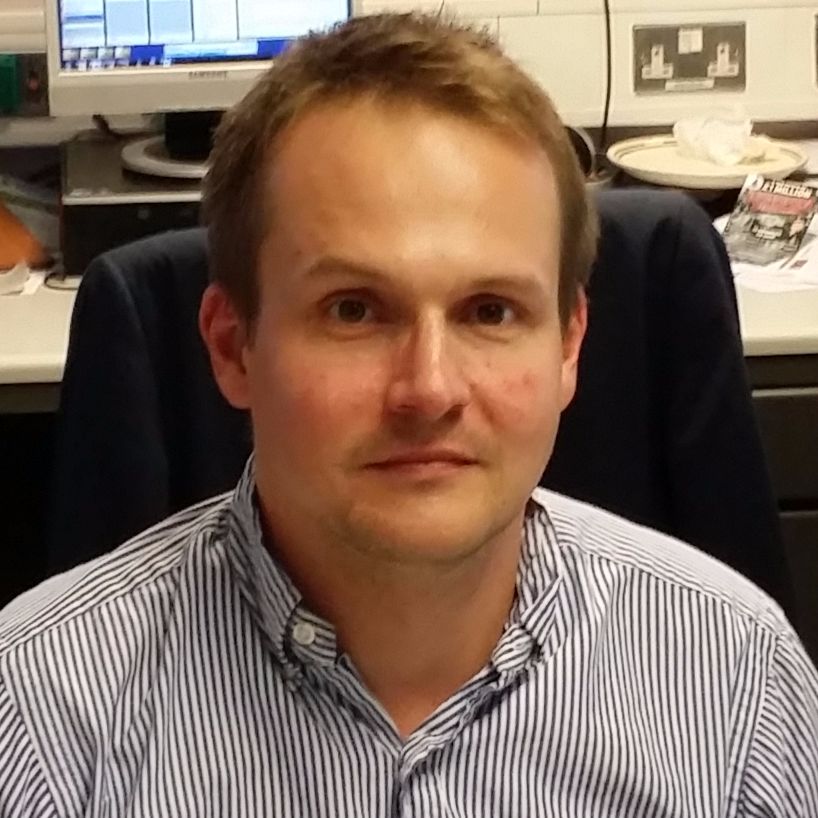 Phil Maiden
Reporter, BBC Hereford & Worcester
The West Midlands UKIP MEP, Jim Carver, has told the BBC he won't be standing as a candidate at the general election.
The Worcester-based politician resigned as his party's foreign affairs spokesman over what he called its "misguided" plan to ban the wearing of the burka. 
You know my personal position over a policy so I made the decision I won't be standing."
Back to top