MEPs
CON

Syed Kamall

CON

Charles Tannock

GRN

Jean Lambert

LAB

Lucy Anderson

LAB

Seb Dance

LAB

Mary Honeyball

LAB

Claude Moraes

UKIP

Gerard Batten
Parties shown in alphabetical order
Results
Party
Votes
%
MEPs

change

+/-
Labour

Votes

806,959

Votes Percentage

36.67 (

+15.39

)

MEPs

4

MEPs +/-

+2

Conservative

Votes

495,639

Votes Percentage

22.52 (

-4.83

)

MEPs

2

MEPs +/-

-1

UK Independence Party

Votes

371,133

Votes Percentage

16.87 (

+6.10

)

MEPs

1

MEPs +/-

0

Green

Votes

196,419

Votes Percentage

8.93 (

-1.96

)

MEPs

1

MEPs +/-

0

Liberal Democrat

Votes

148,013

Votes Percentage

6.73 (

-6.99

)

MEPs

0

MEPs +/-

-1

4 Freedoms Party (UK EPP)

Votes

28,014

Votes Percentage

1.27 (

0.00

)

MEPs

0

MEPs +/-

0

An Independence From Europe

Votes

26,675

Votes Percentage

1.21 (

0.00

)

MEPs

0

MEPs +/-

0

Christian Peoples Alliance

Votes

23,702

Votes Percentage

1.08 (

-1.85

)

MEPs

0

MEPs +/-

0

National Health Action Party

Votes

23,253

Votes Percentage

1.06 (

0.00

)

MEPs

0

MEPs +/-

0

Animal Welfare Party

Votes

21,092

Votes Percentage

0.96 (

0.00

)

MEPs

0

MEPs +/-

0

British National Party

Votes

19,246

Votes Percentage

0.87 (

-4.06

)

MEPs

0

MEPs +/-

0

Europeans Party

Votes

10,712

Votes Percentage

0.49 (

0.00

)

MEPs

0

MEPs +/-

0

English Democrats

Votes

10,142

Votes Percentage

0.46 (

-0.94

)

MEPs

0

MEPs +/-

0

Communities United Party

Votes

6,951

Votes Percentage

0.32 (

0.00

)

MEPs

0

MEPs +/-

0

National Liberal Party

Votes

6,736

Votes Percentage

0.31 (

0.00

)

MEPs

0

MEPs +/-

0

NO2EU

Votes

3,804

Votes Percentage

0.17 (

-0.84

)

MEPs

0

MEPs +/-

0

Harmony Party

Votes

1,985

Votes Percentage

0.09 (

0.00

)

MEPs

0

MEPs +/-

0
Latest updates
London (European Parliament constituency)
Yesterday 25.06.2019
12:52
Sport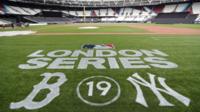 All you need to know about this weekend's MLB London Series between the Boston Red Sox and New York Yankees at London Stadium.
24.06.2019
16:13
Sport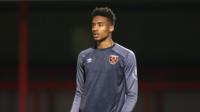 League One AFC Wimbledon sign West Ham goalkeeper Nathan Trott on a season-long loan deal
26.05.2019
23:21
Result: Liberal Democrats enjoy London success
The Liberal Democrats have taken three of the eight seats in London.
Labour and the Brexit Party took two each and the Green Party got the eighth seat.
22:36
London turnout up
The turnout in London was up this year at 41.3%.
It was 40.1% in 2014 and though that gap doesn't appear to be that big, that election coincided with local elections which tend to get more people out to the polls, according to BBC correspondent Susana Mendonca.
In 2009 the turnout was 33.3%.
16.05.2019
09:31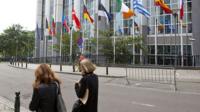 As Brexit dominates the work of MPs and MEPs, how seriously should voters take the European elections?
14.05.2019
18:13
Sport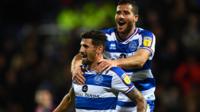 QPR release five players including Jake Bidwell and Pawel Wszolek, and John Eustace is named assistant to boss Mark Warburton.
28.04.2019
00:51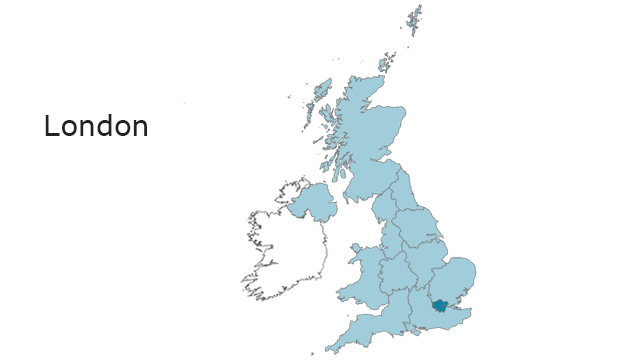 Candidates standing for election to the European Parliament in London.
15.03.2019
17:03
Sport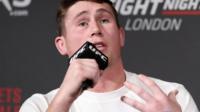 Darren Till says he will not be feeling the pressure when he faces Jorge Masvidal in the main event at UFC London on Saturday.
06.03.2019
13:39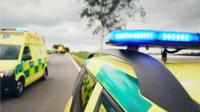 People in rural areas wait over 50% longer for an ambulance service response to life-threatening injuries.
27.01.2019
08:50
Louise Kaye started Café Conversations in Chiswick, west London, when her husband became ill.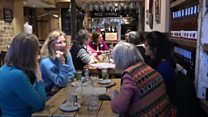 Back to top