MEPs
CON

Richard Ashworth

CON

Nirj Deva

CON

Dan Hannan

GRN

Keith Taylor

LAB

Anneliese Dodds

LD

Catherine Bearder

UKIP

Janice Atkinson

UKIP

Nigel Farage

UKIP

Ray Finch

UKIP

Diane James
Parties shown in alphabetical order
Results
Party
Votes
%
MEPs

change

+/-
UK Independence Party

Votes

751,439

Votes Percentage

32.14 (

+13.29

)

MEPs

4

MEPs +/-

+2

Conservative

Votes

723,571

Votes Percentage

30.95 (

-3.84

)

MEPs

3

MEPs +/-

-1

Labour

Votes

342,775

Votes Percentage

14.66 (

+6.41

)

MEPs

1

MEPs +/-

0

Green

Votes

211,706

Votes Percentage

9.05 (

-2.57

)

MEPs

1

MEPs +/-

0

Liberal Democrat

Votes

187,876

Votes Percentage

8.04 (

-6.11

)

MEPs

1

MEPs +/-

-1

An Independence From Europe

Votes

45,199

Votes Percentage

1.93 (

0.00

)

MEPs

0

MEPs +/-

0

English Democrats

Votes

17,771

Votes Percentage

0.76 (

-1.49

)

MEPs

0

MEPs +/-

0

British National Party

Votes

16,909

Votes Percentage

0.72 (

-3.64

)

MEPs

0

MEPs +/-

0

Christian Peoples Alliance

Votes

14,893

Votes Percentage

0.64 (

-0.89

)

MEPs

0

MEPs +/-

0

The Peace Party

Votes

10,130

Votes Percentage

0.43 (

0.02

)

MEPs

0

MEPs +/-

0

Socialist Party of Great Britain

Votes

5,454

Votes Percentage

0.23 (

0.00

)

MEPs

0

MEPs +/-

0

The Roman Party

Votes

2,997

Votes Percentage

0.13 (

-0.11

)

MEPs

0

MEPs +/-

0

YOURvoice

Votes

2,932

Votes Percentage

0.13 (

0.00

)

MEPs

0

MEPs +/-

0

Liberty GB

Votes

2,494

Votes Percentage

0.11 (

0.00

)

MEPs

0

MEPs +/-

0

Harmony Party

Votes

1,904

Votes Percentage

0.08 (

0.00

)

MEPs

0

MEPs +/-

0
Latest updates
South East England (European Parliament constituency)
27.05.2019
00:39
Bearder: Remainers need to unite
Liberal Democrat MEP Catherine Bearder has called on all remainers to unite behind her party after they won three seats in the South East.
Ms Bearder retained her seat while she was joined by Antony Hook and Judith Bunting.
She said the total number of votes for remain-supporting parties outstripped those for the Brexit Party.
Ms Bearder said: "Now it is absolutely vital all the remain groups come behind the number one party, the Liberal Democrats, to fight Brexit.
"It is not inevitable, our place is in the European Union leading the European Union and shaping the future."
00:32
Farage: Results send clear message
Brexit Party leader Nigel Farage said the success of his party across England sends a "massive message" that Britain should leave the EU.
Mr Farage, who retained his seat in the South East with three of the other 10 seats also going to his party, said: "We were supposed to (leave) on 29 March and we haven't - there is a massive message here. The new date is 31 October.
"We in the Brexit Party have got men and women of considerable business experience, we want to be part of that negotiating team and take responsibility for what is happening.
"If we don't leave on 31 October then the scores seen today will be repeated in a General Election and we are getting ready for it."
00:30
Result: Farage holds South East seat
Nigel Farage has held his seat in the South East as his Brexit Party won four of the 10 seats.
The Liberal Democrats were also celebrating after getting three seats, while the Green Party, Labour and Conservatives got one each.
26.05.2019
23:05
'I'd bet my house on Farage winning seat'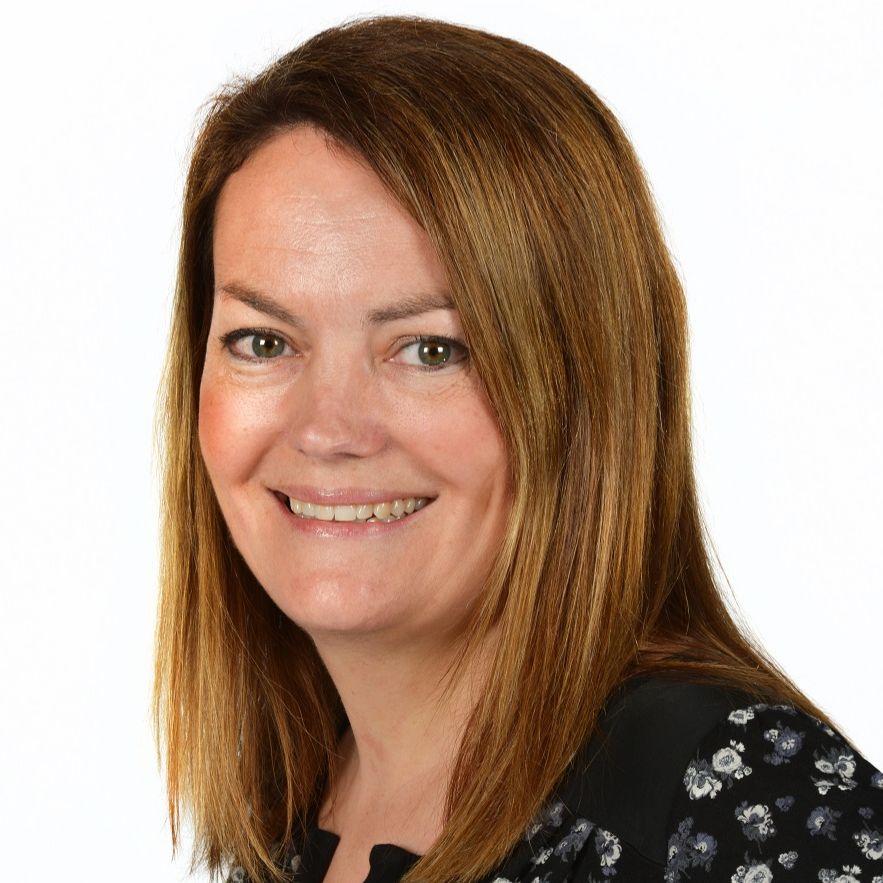 Emily Hudson
BBC Radio Solent, Hants and IoW political reporter
Brexit Party leader Nigel Farage has arrived at the South East count here in Southampton and says he is feeling confident.
He admitted the Liberal Democrats also looked like they were going to do relatively well.
It's the biggest area, we have 10 MEPs to be elected and Mr Farage has been an MEP here since 2009.
I could pretty much bet my house on the fact he will be an MEP again, he is number one on the Brexit party's list. What will be interesting is to see how many of these seats go to the Brexit Party and therefore how far down the party's list of candidates we will get.
Nigel Farage is the man who everybody will be wanting to speak to tonight.
16.05.2019
09:31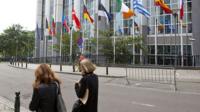 As Brexit dominates the work of MPs and MEPs, how seriously should voters take the European elections?
19.06.2018
08:47
Water firms in the South failed customers during 'Beast from the East'
Some of the UK's biggest water companies did not support customers properly during this winter's Beast from the East snow chaos, causing "significant hardship", Ofwat has said.
The regulator said more than 200,000 customers were left without water for more than four hours and tens of thousands were cut off for days.
It accused some firms of bad planning, communication and a lack of support.
Severn Trent, South East, Southern and Thames Water performed worst, it found.
05.01.2018
21:48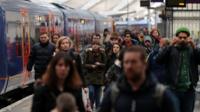 After this week's rise in train fares, we look at the commuter towns where your money goes further
05.03.2017
00:03
With 40% of small music venues closing in the South East in 10 years, is staying in the new going out?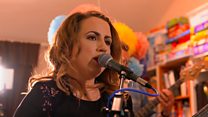 14.01.2017
12:40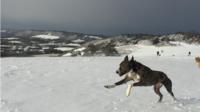 A pictorial display of last week's snow excitement.
13.12.2016
07:52
Govia Thameslink Railway Chief says the only way to resolve the strike is to talk.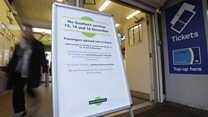 Back to top