UK carbon label goods sales 'pass £2bn-a-year mark'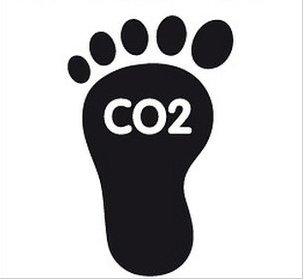 Sales of products carrying labels that show the goods' carbon footprint are set to pass £2bn a year, say the scheme's operators.
The Carbon Trust, which oversees the accreditation programme, says nine out of 10 UK households bought a carbon-labelled product in the past 12 months.
Launched in 2007, the scheme covers more than 90 brands and 5,000 products, including pasta, bread and shampoo.
Critics question whether such schemes change people's purchasing behaviour.
According to a study by the Centre for Retail Research, the Carbon Reduction Label reached the £2bn-a-year sales mark when supermarket Tesco decided to add its own-brand pasta range to the scheme.
Euan Murray, head of footprinting at the Carbon Trust, said the label was designed to help shoppers understand what brands were taking steps to cut their carbon footprints.
"It means [consumers] are using their spending power to drive chains within businesses and supply changes, both here in the UK and right around the world," he told BBC News.
Products that are allowed to carry the footprint symbol have to commit to reducing their carbon emissions over a two-year period, or risk being thrown out of the scheme.
The trust says every stage of a product's lifecycle is assessed, from raw materials and packaging, to manufacture, transportation, sale to the end user, use and disposal.
The audit process is underpinned by a standard, known as PAS 2050 and managed by BSI British Standards, that is designed to offer a consistent assessment of the associated energy use and greenhouse gas emissions.
Patricia Francis, executive director of the Geneva-based International Trade Centre (ITC), said: "Consumers are increasingly confused by the proliferation of environmental and social labels, [and they] do not always understand the meaning of carbon labels.
"Labels are not comprehensive; that is, they do not capture emissions such [as those] which result from driving to the supermarket or preparing the food - both of which are carbon-intensive activities," she told BBC News.
Ms Francis added that the schemes were voluntary and shoppers did not necessarily buy the lower carbon product.
Asked whether the scheme reaching the £2bn threshold was a sign of the scheme's success or whether it was because the label was just appearing on popular products in large retail stores, Mr Murray said he saw the two things as being the same.
"Success is getting the label on big-selling lines across supermarkets," he commented. "Individuals can look out for brands, and know that they are rewarding brands that are helping to cut our carbon footprint. For me that is success; having (famous brands) on board means we can make a difference every day."
Mr Murray said that the scheme was now hoping to raise awareness of the scheme and increase understanding of what the label means; he rejected the idea that it was only for big brands with big budgets.
"It is important that we get everyone involved," he added.
Referring to a small-scale T-shirt making company, he said: "We were very happy to work with them, get them assessed and get them on the road to reducing their footprint."
The trust has also been working with Sainsbury's Dairy Development Group, made up of more than 320 individual dairy farms, which supplies milk to the supermarket.
"Each one of those farmers now has a carbon footprint measurement for the milk they produce," Mr Murray explained.
"They understand what is is about their farm or operation that drives its carbon footprint.
"For us, it has been a great project to look at the differences between these farms, but it has also been a great chance to turn the footprint exercise into something real for businesses."
Related Internet Links
The BBC is not responsible for the content of external sites.