Green advisors target consumption in swansong report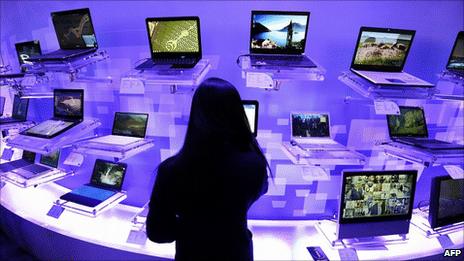 The UK needs to consume less and share people around the country more equally in order to tackle its environmental problems, a report recommends.
The Royal Commission on Environmental Pollution says bits of the country, notably southeast England, are under pressure on waste and water use.
But simply aiming to reduce population size will have little impact, it says.
This is the final report from the 40-year-old commission, which is being abolished under spending cuts.
Its two-year investigation looked at issues such as water supplies, waste, urban pollution and wildlife.
The report, Demographic Change and the Environment, concludes that increasing consumption, the concentration of population in areas that are ill-equipped to supply its needs, and the trend towards single-person households - which increases energy demand - all matter more than the simple size of the UK's population.
"The increase in affluence has a much bigger impact on the environment than simple numbers," said Sir John Lawton, the commission's chairman.
"If you're going to have sustainable development, then to a first approximation if you grow the economy by 2.5% per year, you have to improve resource use efficiency by the same amount, otherwise you end up consuming more."
The UK population reached 61.8 million in 2009, and is forecast to climb by another 10 million by 2033.
"The Optimum Population Trust (OPT) continues to argue that the UK's population is too big and we need to reduce it to the point where we're self-sufficient in food - to about 30 million or thereabouts," said Sir John.
"We're saying, to be perfectly blunt, that that's nonsense - it's the wrong answer, and in any case you couldn't get there by any civilised means in a democratic society."
The OPT advocates policies that lead to the UK population first stabilising and then decreasing "by not less than 0.25% a year... by bringing immigration into numerical balance with emigration, by making greater efforts to reduce teenage pregnancies, and by encouraging couples voluntarily to 'Stop at Two' children".
But the commission's projections suggest that even fairly large changes in the rates of birth, death and net migration would not make a significant dent in the national population by mid-century.
However, Simon Ross, the OPT's chief executive, said it was important to take a longer-term view - which ought to include government policies encouraging people to choose to have fewer children.
"Climate change, sustainability and resources are a long-term issue as well as a short-term one," he told BBC News.
"If we act now, we can have an effect over 50 or 100 years - it's not an either/or.
"Would it work? We don't know, because there's never been that campaign in the UK as there has been on waste or car use, for example."
The commission concludes there is unlikely to be a stark limit to growth in the more pressured regions - instead, maintaining services such as clean air and water would get more and more expensive.
Meanwhile, parts of Scotland and northern England face the social pressures of a declining population.
The commission said the government's plans for localism did not adequately address how such pan-regional issues would be addressed.
"We're not saying localism is a bad thing in principle - it's a good thing," said Maria Lee, professor of law at University College London.
"However, there are questions about how local decision-making feeds into national and regional and global objectives; we'd expect government to deal with these issues, but at the moment it's not clear how they're going to deal with it."
The commission says spending money to attract people to areas of abundant resources might prove more economic than paying ever greater sums for water and waste treatment in southeast England - and that the government should study those figures.
The Royal Commission on Environmental Pollution was established in 1970, two years before the first UN environment summit.
But this will be its last report. It will cease to exist at the end of March, a victim of government spending cuts.
"The government's perfectly entitled to make that decision - I happen personally to disagree, and I'm on record as saying I don't know quite where the government is going to get the advice the panel has given it over the last 40 years," said Sir John.
"We try to shine a light on issues that the government has been neglecting and where it doesn't even seem to realise it has a problem, and I am worried that shining a light into those murky areas of public policy isn't going to happen."
The government has indicated that it will not formally respond to this report, as it has to every other one in the commission's history.
Related Internet Links
The BBC is not responsible for the content of external sites.