Fun and games 'can save the planet'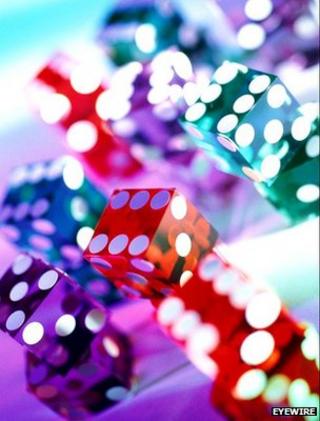 A project has been launched to see whether games can help increase people's interest in environmental issues.
Consultant Paula Owen hopes the 12-month study will encourage people to change their behaviour and reduce their environmental impacts.
She said that people did not engage with 'doom and gloom' messages, leaving them feeling powerless.
The project was launched at the Science Museum, London, as part of Climate Week.
"Gamification is a simple idea; it is the idea of using the concepts and and mechanics of games but in a non-gaming environment," Dr Owen explained.
"That environment could be a variety of settings, like in a health situation, such as the initiatives to encourage running through leaderboards and setting up competitions among friends.
"Basically my idea is to take the concepts of gamification and use them in the environmental sector to try and promote greater pro-environment behaviour."
She told BBC News that the study's target audience included people who had not engaged with environmental issues in the past because it had "all been a bit guilt-filled and full of doom and gloom".
"It is the idea of bringing in fun and games into a serious topic in order to try and enhance engagement," Dr Owen explained.
But, she added, this project went beyond gamification's theory of using gaming in a non-gaming situation, such as the workplace.
"The other aspect I am looking at is actually using games but with an environmental twist."
At the project's launch at the Science Museum on Wednesday evening, people were invited to take part in a variety of games - from Play Your Eco-Cards Right to Eco-Snakes and Ladders.
"We are testing these ideas to see if it enhances environmental education in terms of recalling information and encourages people to change their behaviour," she said.
Dr Owen plans to work with researchers from a number of universities, including Manchester, to gather the necessary data to assess the success of the alternative strategy to engage people with environmental issues.
"One of the things we want to look at is how 'sticky' this sort of interaction is in terms of educating people.
"If they are willing, we will contact people who have taken part in these games a few months later to see how much they have remembered."
Dr Owen hoped the project would build on the Eco-Action Trumps card game, which she launched in 2011.
"I have a lot of anecdotal evidence of the success of Eco-Action Trumps, but what I need to take this idea further is quantifiable evidence gathered from a wide range of the general public."
"If it does work then is there a particular socio-demographic group it works best with?"
"Once I have that data, I can take it into the academic world and say 'look, there is something here'."
The project is being supported by the London Sustainable Development Commission (LSDC), which listed Dr Owen as one of it's "London Leaders" for her work exploring the links between games and raising environmental awareness.
LSDC's Ed Gillespie said the idea was a novel way to address serious issues.
"Play is, has and always will be part of human nature," he observed.
"If London is to retain its position as one of the greenest capital cities in the world, what better way to do it than by enjoying ourselves at the same time."