EU sets 'ambitious but realistic' energy savings target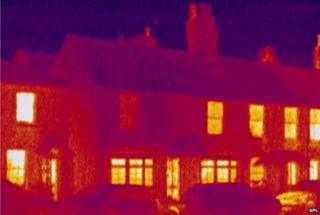 EU member states will have to boost their energy efficiency by 30% by 2030, according to the European Commission.
After months of difficult negotiations, commissioners agreed to a goal they termed ambitious but realistic.
Some member states have been pushing for an even higher target amid concern over the security of gas supplies from Russia.
European leaders, meeting in October will decide whether the new goal should be legally binding.
The 30% target will be based on projections for 2030 that were made in 2007.
In a statement, the Commission said the new goal would build on existing achievements, pointing out that new buildings across the EU now use half the energy they did in the 1980s.
Industry is about 19% less energy intensive than it was in 2001, they argued.
Energy Commissioner Gunther Oettinger said the proposal would increase the security of supply and sustainability in an affordable way.
"It is ambitious and at the same time it is realistic. Our aim is to give the right signal to the market and encourage further investments in energy saving technologies to the benefit of businesses, consumers and the environment."
The outgoing Commission seems to have taken on board the views of new President, Jean Claude Juncker, who recently told the European Parliament that a 30% target was a minimum for him.
Many countries including Germany and Denmark had pushed for a tough, legally binding goal, but had run into opposition from officials who were concerned that too high a target could damage Europe's emissions trading scheme.
Climate Commissioner Connie Hedegaard said the target would benefit climate but it would help curb the influence of Russia in Europe's energy business.
"It's also good news for investors, and it's very good news for Europe's energy security and independence. Meaning no such good news for Putin.''
Energy campaigners though were disappointed with the outcome, describing the new target as "bafflingly low".
They said that the 30% goal ignored the Commission's own analysis that showed an even higher target would bring environmental and economic benefits.
A 40% target for instance would could gas imports by 40% compared to 22% from a 30% goal.
"Many countries, including those hardest hit by the economic crisis, are calling for ambitious binding targets," said Brook Riley from Friends of the Earth.
"Energy saving creates jobs, reduces emissions, and reduces dependence on imported fossil fuels. In one move, [EC President Jose Manuel Barroso] is ensuring Europe misses out on the environmental and economic benefits of saving energy."
Follow Matt on Twitter @mattmcgrathbbc.