Scientists produce TB-resistant cows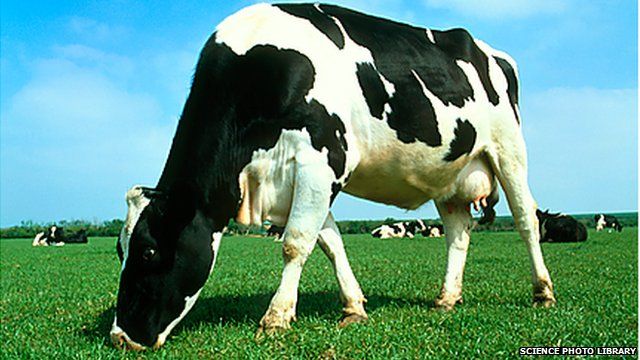 Scientists in China have produced a herd of genetically engineered cows that are better able to ward off bovine TB infection.
The long-term goal of the research is to avoid the need to cull livestock by breeding disease resistant cattle.
Bovine TB is a risk in many areas, including New Zealand, England and Wales, and parts of Africa and Asia.
In the UK over 26,000 cattle were slaughtered in 2013 at a cost to taxpayers of £100m.
Researchers at the Ministry of Agriculture in Northwest A&F University, Yangling, China, used hi-tech genetic technology to insert a mouse gene into Holstein-Friesian cattle.
The gene protected the animals against low levels of TB infection.
In research published in the journal, Proceedings of the National Academy of Sciences, the scientists said: "Our results contribute to the control and prevention of bovine tuberculosis and provide a previously unidentified insight into breeding animals for disease resistance."
Commenting on the study, Prof Heiner Niemann, of the Institute of Farm Animal Genetics at Friedrich-Loeffler-Institut, Germany, said the findings were another step towards the creation of disease resistant livestock animals based on advanced genetic tools.
"Whether this approach protects cows against TB infection when exposed to high doses of the pathogen remains to be determined," he added.
Related Internet Links
The BBC is not responsible for the content of external sites.