Giant Magellan Telescope: Super-scope project breaks ground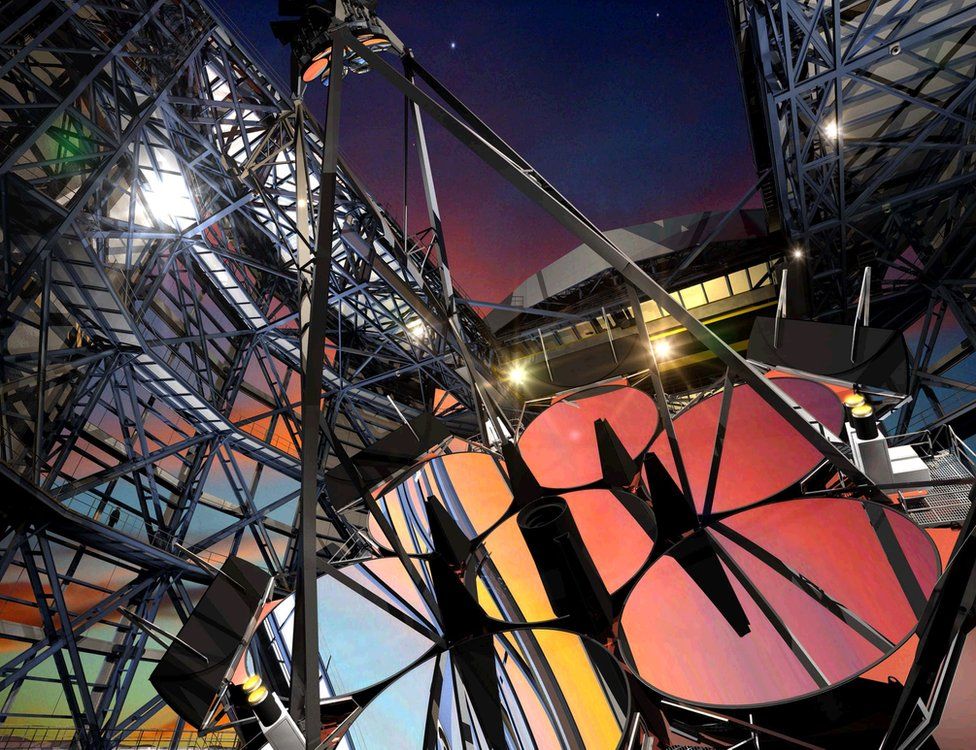 A ceremony has been held to mark the start of construction of one of the key astronomical facilities of the next decade - the Giant Magellan Telescope.
The GMT will be built atop Cerro Las Campanas in Chile.
With its 24.5m-wide primary mirror system, it should be able to probe the first objects to emit light in the Universe, to investigate dark energy and dark matter, and to identify potentially habitable planets.
The international project is US-led.
The non-American partners come from Australia, Brazil, and Korea, with Chile as the host country.
Representatives were invited to the mountain top on Wednesday to celebrate the occasion.
Two-and-a-half-thousand cubic metres of rock have already been removed to flatten the peak of Las Campanas to make it ready for the works.
Engineers can now start to bring in the components that make up the GMT's structure.
Its main reflecting surface will comprise seven 8.4m mirrors. These are currently in the process of being fabricated.
When the telescope starts operating in 2021, not all seven will be in place. But by 2024 or 2025, they should be.
Three super-scopes operating in optical and near infrared wavelengths are in various phases of design and build.
With primary diameters of 39m and 30m respectively, the E-ELT and the TMT will be bigger than the GMT at completion. They will also have a very different architecture in that their big reflecting surfaces will be made up of many hundreds of smaller mirror segments.
The designers of the GMT, on the other hand, think their decision to go for just seven large units will pay dividends in certain types of observations.
And the reduced complexity certainly means the Giant Magellan Telescope will be the first to be up and running, making it - at that moment - the largest optical observatory in the world.