Reality Check: Do clean air zones work?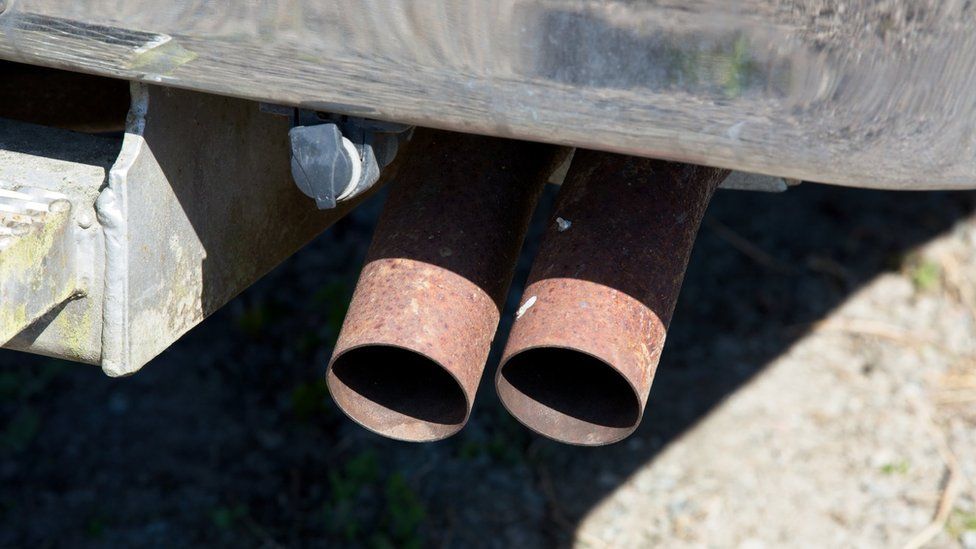 Some of the English cities under pressure from Westminster to introduce clean air zones by 2020 launched consultations about their plans last week.
Birmingham, Leeds, Southampton, Nottingham and Derby have to reduce nitrogen dioxide levels or face big fines.
Of those, only Birmingham seems likely to introduce a scheme affecting all older vehicles, with the others expected to target heavier vehicles such as lorries, buses and taxis.
Schemes charging drivers more to use older vehicles in certain areas have been used around Europe - have they worked?
When looking at research into whether zones have worked, bear in mind that the point of them is to accelerate the modernisation of the vehicles being used. Older vehicles are being replaced by newer ones all the time. So, the question is not whether they are being replaced. It's whether that's happening faster than it would have done. Studies tend to compare the zone with a similar place that did not introduce one.
London introduced a scheme in 2008. It covered lorries, buses and other heavy vehicles, with the vehicles included and the standards required changing over the years.
Anyone wanting to drive a vehicle that didn't meet the standards had to pay a charge to do so.
The current T-Charge system involves a £10 charge for motorists who drive cars into the central London congestion charging zone that do not meet the Euro 4 emissions standards, on top of the £11.50 congestion charge.
The Euro standards dictate what emissions are acceptable for new vehicles.
One of them found a 9% reduction in PM10 (that's particles in the air measuring less than 10 microns (one hundredth of a millimetre).
Research in London in 2013 found that in the first five years of the clean air zone particulate matter had fallen by between 2.5% and 3.1%, compared with 1% outside the zone.
A study of a zone in the Netherlands, though, found that it had not made a significant difference compared with areas without a zone. The study concluded that this was because the rules of the low emission zone were too modest to make enough difference to the amount of traffic flow.
There has also been research suggesting that not only do the zones reduce PM pollution, they do not do it at the expense of air quality outside the zone. So, it is not just a question of older vehicles being moved elsewhere or driving longer distances to avoid the zones.
In addition to PM pollution, the zones are also supposed to reduce pollution from oxides of nitrogen (NOx), which are created by the burning of fuel, especially in diesel engines because of the higher temperatures involved, and are linked to health problems.
The 2013 report on London's clean air zone found that it had made "no discernible differences" to NOx concentrations.
"There is less evidence that low emission zones worked for NOx, because of the failure of Euro standards to ensure newer diesel vehicles emit less NOx than the older ones they are replacing," says Gary Fuller, from King's College London's environmental research group.
This problem was caused by some new diesel engines being fitted with devices to mislead the regulators about the levels of emissions under normal driving conditions.
But Gary Fuller is optimistic that this situation will be improved by the use of the newer Euro 6 standard for diesel cars, which will be required for the Ultra Low Emission Zone that will replace London's T-Charge in April 2019.
The UK has been referred to the European Court of Justice for failing to take enough action to prevent breaches of NOx pollution limits. The UK's Supreme Court also ordered the government to go further in its measures to combat pollution.
The clean air zones in five more English cities by 2020 are part of its response to that.
So, the evidence suggests that well designed clean air zones that impose charges on drivers of older vehicles have already reduced PM pollution and may do a better job of reducing NOx emissions once more effective standards for diesel vehicles have been introduced.
Related Internet Links
The BBC is not responsible for the content of external sites.