Largest king penguin colony shrinks 90% in 30 years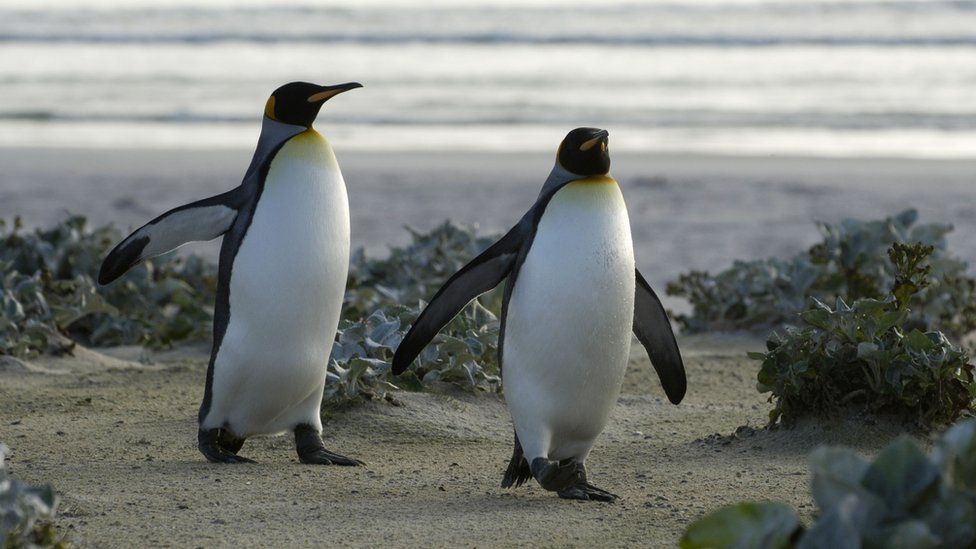 The world's largest king penguin colony has shrunk nearly 90% since the 1980s, research suggests.
Aerial and satellite images show breeding pair numbers have fallen 88% in the last three decades, an article in the journal Antarctic Science says.
The colony lies on the France's uninhabited Île aux Cochons between Africa and Antarctica in the Indian Ocean.
Researchers say there is no clear reason for the decline.
Second only to the emperor penguin in size, the king penguin breeds on the more temperate islands north of the Antarctic coast.