Fast fashion is harming the planet, MPs say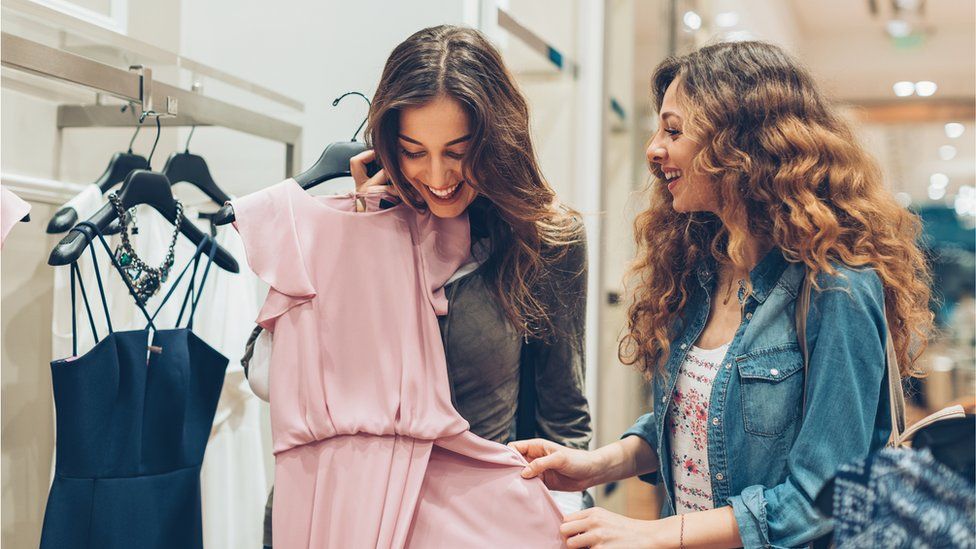 Young people's love of fast fashion is coming under the scrutiny of Britain's law-makers.
MPs say the fashion industry is a major source of the greenhouse gases that are overheating the planet.
Discarded clothes are also piling up in landfill sites and fibre fragments are flowing into the sea when clothes are washed.
The retailers admit more needs to be done, but say they are already working to reduce the impact of their products.
The House of Commons Environmental Audit Committee says there is a basic problem with an industry that relies on persuading people to throw away good clothes because they are "last year's colour".
British shoppers buy far more new clothes than any nation in Europe
People are buying twice as many items of clothing as they did a decade ago
Fish in the seas are eating synthetic fibres dislodged in the wash
The MPs have written to the UK's top fashion bosses asking how they can maintain the £28bn benefit their industry brings to the UK economy, while reducing the environmental harm.
They believe swift action is essential, because if current clothes consumption continues "...they will account for more than a quarter of our total impact on climate change by 2050", chairwoman Mary Creagh told BBC News.
"Three in five garments end in landfill or incinerators within a year - that's expensive fuel! Half a million tonnes of microfibres a year enter the ocean. Doing nothing is not an option."
The committee's report to government could include a call for the fashion industry to create less pollution, a demand for longer life for garments and a ban on dumping clothes in landfill.
The MPs also have concerns about social impacts. They believe fast fashion is fuelling quick turnarounds among suppliers, which may lead to poor working conditions.
Among their questions to retailers are:
Do you pay the living wage and how do you ensure child labour is not used in factories?
Do you use recycled materials?
How long do you keep clothes, and how do you encourage recycling?
Do you incinerate unsold or returned stock?
How are you reducing the flow of microfibres into the sea?
What do retailers say in response?
Peter Andrews, head of sustainability at the British Retail Consortium, told BBC News that population growth and increased demand have led to an increase in the overall volume and environmental impact of clothing.
But, he said his members are now designing products that are made to last, and they are encouraging customers to return unwanted clothes for reuse.
"We know more needs to be done, but the best answers will be achieved with collaborative global actions."
The companies approached by the MPs are: M&S, Primark, Next, Arcadia, Asda, TK Maxx and HomeSense, Tesco, JD Sports Fashion, Debenhams, Sports Direct International.