Climate Change: Arctic 'no safe harbour' for breeding birds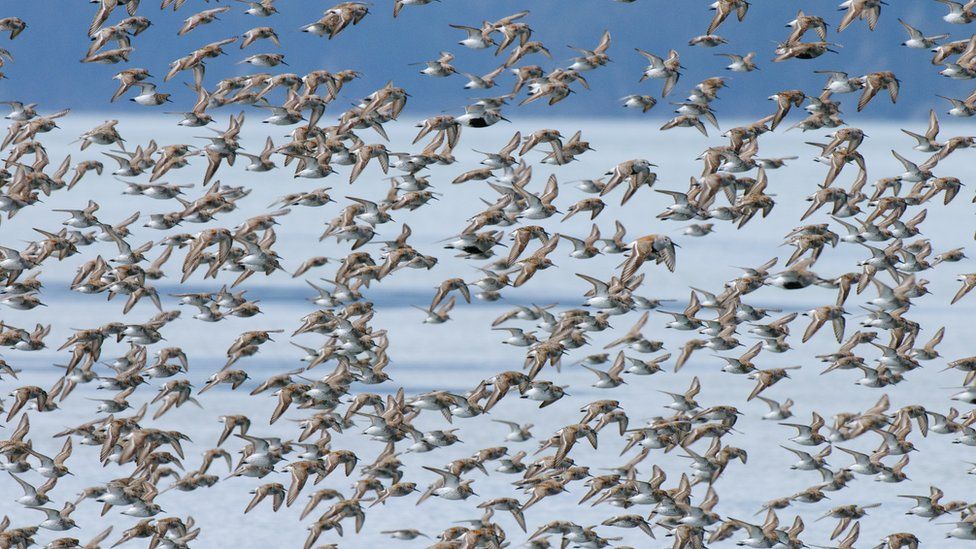 The Arctic is no longer the safe haven it once was for nesting birds, a new scientific report warns.
Having nests raided by predators is a bigger threat for birds flocking to breed than in the past, it shows.
This raises the risk of extinction for birds on Arctic shores, say researchers.
They point to a link with climate change, which may be changing the behaviour and habitat of animals, such as foxes, which steal eggs.
Prof Tamás Székely of the Milner Centre for Evolution at the University of Bath, UK, described the findings as "alarming".
He said fewer offspring were being produced in some bird species and these populations in future might not be sustainable.
For critically endangered species such as the spoonbill sandpiper, this could be "the last nail in the coffin", he said.
"We're seeing the sad implication of climate change," Prof Székely told BBC News, "because our data show that the impact of climate change is involved, driving increased nest predation among these shorebirds - sandpipers, plovers and the likes."
Shore birds breed on the ground; their eggs and offspring are exposed, where they can fall prey to predators such as snakes, lizards and foxes.
The researchers looked at data collected over 70 years for more than 38,000 nests of 200 bird species, including 111 shore birds, in 149 locations on all continents.
They compared data on climate and bird populations and found a link between nest predation and climate change on a global scale, but particularly in the Arctic.
Rates of daily nest predation in the Arctic have increased three-fold in the last 70 years. A two-fold increase was found in Europe, most of Asia and North America, while a smaller change was observed in the tropics and Southern Hemisphere.
Although climate change is thought to be a key driver, the precise mechanisms are unclear, and other factors can't be ruled out.
Dr Vojtěch Kubelka of the Charles University in Prague, Czech Republic, and a co-researcher on the study said: "The Arctic, with recently elevated rates of nest predation, is no longer a safe harbour for breeding birds. On the contrary, the Arctic now represents an extensive ecological trap for migrating shorebirds from a nest predation perspective."
The research is published in the journal Science.