COP26: What do the poorest countries want from climate summit?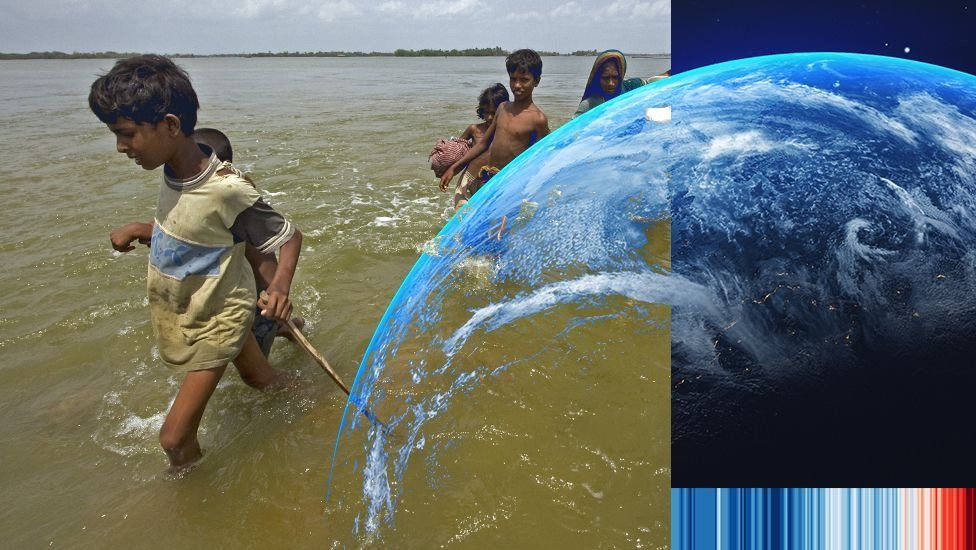 Developing countries are the most vulnerable to the damage caused by climate change, such as floods, droughts and wildfires.
What do developing countries want?
The least developed countries have set out their priorities for negotiations. They want richer and developed countries to:
fulfil a pledge to provide $100bn (roughly equivalent to £73bn at current exchange rates) each year in finance to help reduce emissions and adapt to climate change
agree to net-zero targets on greenhouse gases well before 2050, with specific targets for major emitters such as the US, Australia and countries in the EU
acknowledge the loss and damage they have experienced, such as the effects of rising sea levels or frequent flooding
finalise rules on how countries will implement previous agreements
There is deep frustration among the leaders of developing nations that the richest in the world have not met their previous commitments.
Kenya's president Uhuru Kenyatta said: "Before making new pledges, start by fulfilling the existing ones."
Which countries are most at risk from the effects of climate change?
Developing countries have historically contributed a very small proportion of the damaging emissions that drive climate change - and currently the richest 1% of the global population account for more than twice the combined emissions of the poorest 50%.
These poorer countries are also more vulnerable to the effects of extreme weather because they are generally more dependent on the natural environment for food and jobs, and have less money to spend on mitigation.
What are the richer countries doing to address the situation?
In 2009, richer countries committed to finding $100bn a year by 2020 from public and private sources, to address the needs of developing countries.
The money is to help pay for measures to reduce dangerous emissions and protect from the effects of extreme weather, such as better flood defence systems and investment in renewable energy sources.
Securing an agreement on how to meet the commitments to developing countries - and potentially go further - is crucial if the world is going to achieve its aim to keep global temperature rises below 1.5C.
UK Prime Minister Boris Johnson has put reaching $100bn as one of his four priorities for the negotiations in Glasgow.
What are the obstacles for smaller countries attending the summit?
"We are negotiating for our survival," says Tagaloa Cooper, of the Secretariat of the Pacific Regional Environment Programme - an organisation made of up members from Pacific island countries and territories.
Rising sea levels make some of these island nations the most vulnerable to the effects of climate change, but Ms Cooper says a lack of resources means they don't have the "luxury" of sending large delegations.
"Some of our most vulnerable will struggle to have a voice, and be heard, in these negotiations."
Navigating Covid-safe travel to the Glasgow conference has been an obstacle for many delegations, particularly the Pacific islands, where infection rates have remained low during the pandemic.
Negotiators staying behind and participating remotely may be disadvantaged by unreliable internet access and time differences. Samoa, for instance, is 13 hours ahead of the UK.
How do developing countries negotiate at climate conferences?
Developing countries usually have less of a voice on the international stage, so it helps to form groups or blocks to amplify their cause.
These countries can create stronger negotiating positions when "priorities and interests are aligned", says Sonam Wangdi, the current chairman, from Bhutan.
"This crisis isn't being treated like a crisis. That has to change here in Glasgow," he says.
If there is to be a final agreement, all 197 UN member states that are signed up to the United Nations Framework Convention on Climate Change have to sign.
That means the final agreement must be acceptable to both richer and developing countries.
Additional research by Esme Stallard.
Top image from Getty Images. Climate stripes visualisation courtesy of Prof Ed Hawkins and University of Reading.