The family tensions that taught Julian Fellowes about class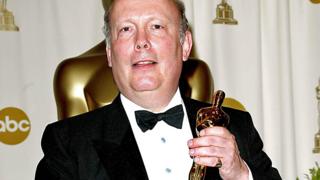 Julian Fellowes is best known as the writer and creator of the multi-award-winning ITV series Downton Abbey. But he's also an actor, a novelist, an Oscar-winning screenwriter and a member of the House of Lords. He tells US journalist Katie Couric that his preoccupation with the hierarchies of early 20th Century British society is rooted in his own family history.
His parents had very different upbringings, and as a boy Fellowes witnessed his mother's treatment by relatives of his father who believed she'd been out to "better himself" by marrying him.
"She was a great beauty and my great-aunts thought she had "caught" him. They thought my father was a simpleton and had been ensnared."
Fellowes and his three brothers were accepted into the family "because we were four phials of the sacred blood". They would be invited for tea with their great-aunts, but their mother was never asked to stay.
"When you're a child you don't know what's going on, but gradually I started to understand the game that was being played," Fellowes says.
Seeing his mother reduced to tears woke him up to the "cruelty" and arbitrary nature of the entire system.
"You may be brilliant, you may be one of the great brains of your generation, but you are initially overlooked and dismissed," he says.
"I'm not a socialist politically, but I do have this sense of the wastage of people's lives."
This underpinned his scripts for Downton Abbey - and also Gosford Park, the 2001 Robert Altman film for which Fellowes won a Best Original Screenplay Academy Award. Nonetheless, Fellowes has had to fend off accusations that he is nostalgic for a lost era of country houses and everyone knowing their place.
"All reforms are double-bladed and some things go that, if you are honest, were rather nice," he tells Couric. "There is a limit to how much you can throw a kind of pink cloud over the past."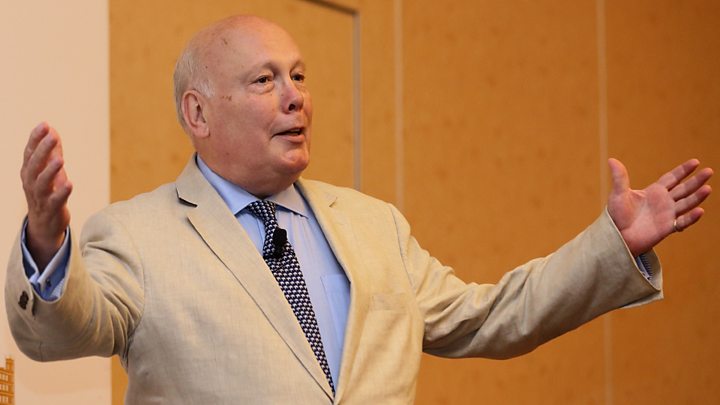 While it used to be fashionable to say that the British class system had died out, it still persists, he says.
"It's still an advantage - you're going to be educated very well and people are going to help you get into whatever industry or businesses you want. Your parents are going to ring up and say, 'Bobby. I don't want to be a nuisance, but I've got my son coming for an interview on Tuesday...'"
Although Fellowes says "we are more American than we used to be" he expresses concern about the lack of social mobility in the UK.
"A lot of people are not being sufficiently educated, not being given sufficient confidence, not being given the tools - all of that I dislike, I resent."
He talks about his years as an aspiring actor, in which he auditioned for the US TV series Fantasy Island and Hollywood's "only unsuccessful dinosaur film".
He also explains why he's not completely comfortable with Peter Morgan's portrayal of the Royal Family in The Crown.
Couric also asks the Conservative peer about Brexit, how he feels about the Duchess of Sussex and why Downton's Matthew Crawley had to die.
You can listen to their full conversation here.
Join the conversation - find us on Facebook, Instagram, YouTube and Twitter.