Baidu lawsuit against domain register approved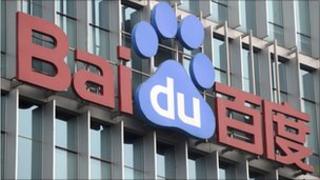 Chinese search engine Baidu can proceed with negligence claims against its domain register following a hacking attack, a US judge has ruled.
The claims arose from an attack in January on Register.com by a group claiming to be the Iranian Cyber Army.
Baidu alleges the hackers had contacted Register claiming to be Baidu employees and were given access to their account.
This enabled them to change the server number that the address baidu.com normally takes users to.
Visitors to the Baidu site, China's most popular search engine, were then redirected to a page displaying political messages.
"It's like somebody going into the telephone book and changing your phone number," said security expert Graham Cluley from Sophos.
Baidu says it lost millions of pounds as a result of the hack and filed seven complaints against Register. Judge Denny Chin allowed two of them.
"I hold that Baidu has alleged sufficient facts in its complaint to give rise to a plausible claim of gross negligence or recklessness," he said in his ruling.
The pre-trial is due to begin in New York next month.
"If you feel a company has caused you damage or cost you money one of the routes you can take is the legal route - but it does bring bad news back into headlines again which some companies would rather forget," said Graham Cluley.
The hack itself could have had far more serious implications, he added.
"Rather than displaying propaganda (the website) could have installed malware or spyware. Baidu in China is extremely popular - it could have infected a lot of computers."
Register.com has not yet commented on the ruling.