Microsoft signs deal on mobile processors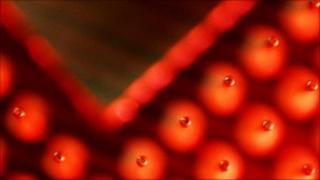 Microsoft has signed a deal with chip designer Arm that will give it in-depth access to processor blueprints.
The licensing deal means Microsoft can look at the entire instruction set that Arm chips use.
Arm designs the chips that power the vast majority of the world's mobile phones as well as an increasing number of netbooks and tablet computers.
Microsoft is one of just a handful of companies that have signed such a deal with Arm.
The only other companies publicly acknowledged by Arm to be architecture licensees are chip makers such as Qualcomm, Marvell and Infineon. Other firms tend to buy licences for access to specific Arm processors.
Ian Drew, a spokesman for Arm, said Microsoft has had a relationship with the chip designer since 1997. This has led to Microsoft producing mobiles and embedded devices that have Arm-designed processors inside.
"The architectural licence really is about the full access to the instruction set," said Mr Drew. "It's quite a large step."
An instruction set is the long list of all the things that a particular chip can do and the way it manages memory and other sub-systems to get them done.
Mr Drew declined to speculate on what the deal might mean for future Microsoft products.
In a statement, Microsoft said of the deal: "With closer access to the Arm technology we will be able to enhance our research and development activities for Arm-based products."
Many Microsoft rivals, such as Apple and Amazon, already produce popular portable gadgets that use Arm-designed processors. Google is also preparing its Chrome operating system for release this year and that is widely expected to run on tablets and netbooks that have an Arm chip onboard.