Facebook makes move into search with Questions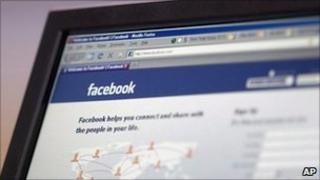 Facebook has made its first steps into the search market.
The social network has launched a trial of a feature called Questions, which allows people to pose queries to the site's 500 million users.
The service has been rolled out to a select group of Facebook members and will "evolve over time", the site said.
It will go head-to-head with other services such as Yahoo Answers, Twitter and search engines such as ask.com.
"The core of search is a question," said Danny Sullivan, editor-in-chief of the blog Search Engine Land.
"For thousands of years we asked questions of people that we trusted.
"Then around 15 years ago we underwent an incredible revolution with the arrival of search engines."
Mr Sullivan said Questions was a return to this age of more personalised search.
"You can now put questions out there in a way we used to do before everyone was online," he said.
Expensive business
Earlier this year, Facebook founder Mark Zuckerberg said that the future of the web was one where friends, or what he called "your social graph", guide you online.
Many interpreted this as a direct challenge to the dominance of Google's automated search.
However, said Mr Sullivan, Questions was not going "to kill Google".
"It's very difficult to challenge Google as general search leader," he said.
"Indexing and ranking the web is very expensive and Facebook has no skills in doing that.
"But what they do have is social connections, which allows users to put out those questions to others who they trust."
The new feature allows people to quiz the entire Facebook community by clicking on the "Ask Question" button.
"Keep in mind that all questions and answers posted using the Questions application are public and visible to everyone on the internet," said Blake Ross of the firm in a blog post.
"If you only want to ask a question to your friends or a specific group of people, you can still pose it as a status update on your profile targeted to those people."
Users can also create polls, add photos to questions and tag them with a specific topic.
"The questions you ask will be shown to people who have expressed interest in the particular topics you tag, as well as to your friends and friends of friends," Mr Ross wrote.
However, Nate Elliott, Principal Analyst at research firm Forrester, said he did not think that entering the search market was Facebook's main motivation for launching the feature.
"It is looking to generate more data on its users," he told BBC News.
"The more they can get people to raise their hands and say 'I want to know more about a subject' or 'I am an expert in a topic', the more it allows them to target marketing and advertising.
"Whenever it does anything new these days, you have to ask how does it help them collect more data and learn more about its users."