Jordan blocks public sector workers from 50 websites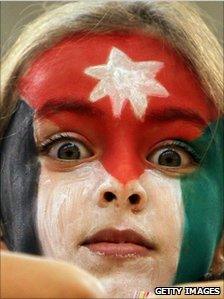 Jordan has barred public sector workers from accessing more than 50 websites at work, after it was found they were wasting almost 3 hours a day online.
The 30-day study found that public servants visited 70 million websites at work, of which only 130,000 were relevant to their jobs.
The country's Information Minister, Marwan Juma, told BBC News that the policy would "improve services".
"We knew there was waste, but not to this extent," he said.
"These policies are not unique; when I worked in the private sector, all the companies I worked for had policies.
"It's part of our attempts to improve services and get staff to use the internet as a tool to help them with their work."
Mr Juma stressed that the blocked access would only be in place during office hours.
"This is a continuous process and we are revamping our monitoring and filtering tools with a view, perhaps, of time limited access to certain sites, rather than an outright block," he added.
The government said that action needed to be taken, pointing out that there were more than a quarter of a million attempts to access the blocked sites in the first day after the ban came into effect.
"This measure must not be misinterpreted," said the Jordanian Communications Minister, Ali Ayed.
"The government is not targeting any particular website," adding that even the government's own news agency, Petra, has been blocked.
The Jordanian ministry said that employees were wasting, on average, two and a half working hours every day on the internet.
"The public sector's time must be spent in service of the public interest and public servants must focus their attention on the public's needs, instead of wasting their time surfing the web or playing games," said Mr Ayed.
Mr Juma agreed, telling BBC News that "when someone is at work, they should be focused on their job".
Jordan has ambitions to be the hi-tech capital of the Middle East.
King Abdullah II established an ICT (information and communication technologies) curriculum into the education system not long after he came to the throne in 1999 and today almost 40% of Jordanian households have internet access.
Mr Juma said that the country was continuing with its broadband roll out and that parts of the country - notably Amman - were having fibre laid.
Related Internet Links
The BBC is not responsible for the content of external sites.