Facebook 'panic button' leads to 'increase in reports'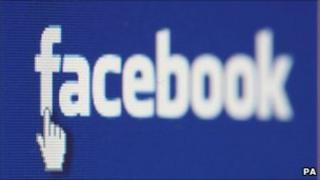 More than 200 UK Facebook users have reported suspicious behaviour following the launch of a "panic button" application last month, figures show.
The Child Exploitation and Online Protection Centre (Ceop), which created the app, say the figures represent a seven fold increase in reports.
The application was launched after months of negotiations between Ceop and Facebook, which had resisted the idea.
Facebook welcomed the figures but said there was not one answer to net safety.
"It's great news that so many users have interacted with ClickCeop by downloading the application or by liking their page," said Joanna Shields of the firm.
"There is no single answer to making the internet safer but Ceop have taken a great step forward by setting up their ClickCeop page."
'Serious allegations'
The Ceop application is the result of a long campaign by the organisation that reached its peak after convicted sex offender Peter Chapman lured 17-year-old Ashleigh Hall to her death using Facebook.
Forty-four police chiefs in England, Wales and Scotland, signed a letter backing Ceop's call for a panic button on every Facebook page.
It was launched on 11 July.
The latest figures show that 211 people have used the site's ClickCeop button since then, compared with 28 users in the month before its launch.
However, Ceop would not say whether the 211 reports represent an unusually high number or whether it had ever received more reports from Facebook in the past.
"We have no statistics to say this is the highest we have ever had - although experience suggests it is," a spokesperson told BBC News.
She said that all of the reports had been "acted upon" and had prompted a "number of ongoing investigations".
"There have been some very serious allegations," she said.
The organisation said that the application, which allows users to report abuse to Ceop with one click, has been downloaded more than 55,000 times.
She said the application was about making it easier to report abuse on Facebook.
"Previously it would take six clicks to make a report - it was long winded and difficult," she said.
The spokesperson added that Ceop deals with between 500 and 700 reports every month from across the web.
"Around 50% come from the public," she said. "Other sources may be police agencies here and abroad, online moderators, worried parents and NGOs".