Cambridge engineers make old phones into smart phones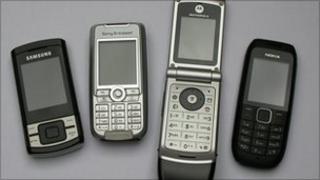 Are you ashamed of your primitive, non-touchscreen phone?
Does your lack of flashy technology expose you to mockery at the hands of your co-workers?
Engineers in Cambridge may just have the answer to your woes - and you do not even need to splash out on a new mobile.
Acoustic processing specialists Input Dynamics has developed software which can tell exactly where you tap on a screen simply by listening to the sound it makes.
"We're trying to replace touchscreen capability on a mobile phone with something that's a much cheaper option," says Simon Godshill, technology head for Input Dynamics and a signal processing expert in the engineering department at Cambridge University.
"A purely software option that just measures the sound signals through the normal microphone of the telephone, and characterises where you might have been tapping on the screen to replicate the performance of a normal touchscreen phone."
The developers hope that the software will mean touchscreen devices become a lot cheaper to produce, as well as helping people will less sophisticated handsets can get the full benefit of programs and websites optimised for touchscreens.
Giovanni Bisutti, Input Dynamics boss, says the iPhone proved a desire for more intuitive user interfaces - and that should not be limited to people who are able to afford more expensive handsets.
"Superior navigation ability and efficient interaction with multimedia applications need not be limited to the high end of the market.
"Many people are restricted in their use of internet and apps because they don't have touchscreen phones, but our technology can make touchscreen functionality available to all feature phones.
"We are also very excited about the opportunity to make whole handsets touch sensitive."
The company hopes to encourage mobile manufacturers to include the software in their entry level phones - budget models which would previously been considered too cheap to make as a touchscreen device.
As well as this, Mr Godshill says there are many existing budget mobiles which can have the software installed quickly and cheaply.
"Touchscreens are still relatively expensive to put onto phones and there are huge numbers of legacy phones out there that do not have touchscreen capability," he explained.
"Because our invention doesn't involve any hardware upgrade to the phone, it would simply be a matter of finding the relevant application on the internet, paying for it and downloading it onto your phone."
He says the technology is so effective at monitoring sounds that it can pin point the "tap" to within one square centimetre, and that it is responsive enough that most users will not even realise the difference between this approach and a conventional touchscreen handset.
"Our screen resolution is not as good as you will get on an iPhone, but you'll certainly be able to navigate complex menu structures on the phone in a similar way to an iPhone.
"The operation to the user should be totally transparent. It should be just like using a touchscreen, and some users may not even be aware they're using our alternative technology."