UK comes second in World Cyber Games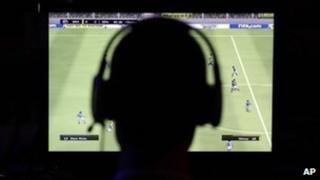 The UK has finished second in the medals table at the 2010 World Cyber Games (WCG).
It took the position thanks to medal-winning performances by UK gamers in Guitar Hero 5 and Forza 3 Motorsport.
The UK tied with Brazil for second, while South Korea topped the medals table for the third year running.
The WCG sees more than 450 gamers from 58 nations take each other on in 13 separate games for a share of a $250,000 (£158,000) prize pot.
David "Daveyskills" Kelly took the gold in the Xbox 360 racing game Forza Motorsport and bagged a $7000 prize for his efforts. Mr Kelly plays for Team Dignitas - one of the UK's few pro-gaming guilds.
"I am extremely proud of David. He has again proved that he is one of the best gamers on the planet and he has done the UK proud," said Michael O'Dell, manager of Team Dignitas. "I hope we can continue to build on our performances in recent years and make sure the UK is at the top on the world gaming map."
George "Monkey" Boothby, who plays for the Imperial ESports team, took home the silver medal in the Guitar Hero 5 competition.
By finishing second the UK has achieved its best ever result in the WCG. In previous competitions the highest position UK gamers have managed is sixth.
To take the top spot in the table South Korea won 3 gold medals, two silver and three bronze. To rack up that tally, the nation fielded a total of 26 players. By contrast, the UK had only six gamers attending.
Other games being contested at the WCG include Warcraft III, Star-Craft, Fifa 10, Tekken 6 and TrackMania. The 2010 competition took place in Los Angeles from 30 September to 3 October.