UK net is 'not ready' for future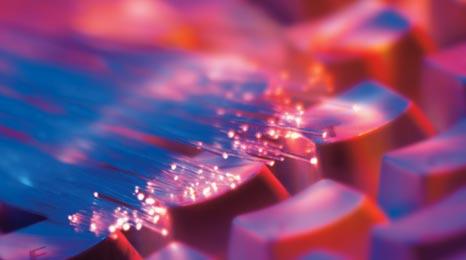 The UK is slowly climbing up the broadband world rankings, but is still not "ready for tomorrow," according to a global study of net services.
The annual report, commissioned by network giant Cisco, looks at how well countries are doing in terms of both quality and penetration of net services.
The UK is now ranked 18th out of 72 countries, up from 25th place last year.
South Korea is once again ranked first.
Quality, for the purposes of the study, encompasses the speed of the connection and the latency - the amount of time it takes data to arrive at a machine.
It put 14 countries in the elite category of being ready for the "applications of tomorrow", including the obvious; Korea, Japan and Sweden and the less obvious; Latvia, Bulgaria and Portugal.
In 2008, when the first study was commissioned, only one country - Japan - was judged ready for tomorrow.
The applications ascribed to tomorrow's internet include high definition internet TV and high-quality video communications.
The report found that such applications would require an average download speed of 11Mbps and an upload speed of 5Mbps.
The average global upload speed currently is just 1.7Mbps.
In this year's report the UK is categorised as "comfortably enjoying today's applications", alongside 19 others including the USA, France, Canada, Greece and Poland.
A further 19 countries - including Vietnam, Egypt, China and India, are characterised as being "below today's application threshold" while five countries - Algeria, Peru, Nigeria, Kenya and Angola - are viewed as having only the most basic of services.
The report finds that average broadband speeds in the UK now stand at 6.4Mbps (megabits per second), which is more than double that in 2008, when the first report was compiled.
It is also above the global average of 5.9Mbps.
"The UK is not on average ready for tomorrow but there has been significant improvements in the last two years," said Fernando Gil de Bernabe, a senior director at Cisco.
Mr de Bernabe said the UK was likely to experience a "step-change" in its broadband footprint over the next 12 months, because of increased fibre optic roll-outs from BT and extensions of Virgin Media's cable network.
"Where similar fibre roll-outs have happened the download speeds improved by 50 or 60% in just one year," he said.
Those countries which are categorised as ready for tomorrow in the report have one thing in common, according to Mr de Bernabe.
"There is a clear digital strategy. These countries have placed a bet on broadband and think it will have the same impact on their economies as the infrastructures of the past. They want a society that is based on knowledge," he said.
The UK government has ambitions to be the best broadband economy in Europe by 2015, although it has so far only committed to the rollout of basic 2Mbps broadband by that date.
That decision could mean the UK falls foul of European legislation. The European Union wants member states to provide citizens with a minimum of 30Mbps broadband by 2020, with all nations offering basic broadband - generally regarded as 2Mbps - for all by 2013.
Mr de Bernabe said the UK needed to put its pledge into practice.
"What I hear repeatedly is the question about who is going to pay for it. The leadership countries aren't asking those questions," he said.
Related Internet Links
The BBC is not responsible for the content of external sites.