Sex.com internet domain name sold for $13m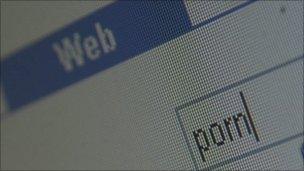 The sex.com internet domain has been sold for $13m (£8.2m)
The domain was put up for auction in July 2010 when its former owner, Escom LLC, went bankrupt.
Clover Holdings, an obscure company registered on the Caribbean island of St Vincent, put in the highest bid for the domain.
The sex.com domain has changed hands several times and at one time was under the control of a conman who stole it from its original owner.
The sale will only be final if it wins approval from the bankruptcy court overseeing Escom LLC's affairs. The court will make that decision on 27 October.
The sale of sex.com came about because of a board-room wrangle at the creditors administering Escom as it went into bankruptcy. It is thought about 12 different companies were bidding for control of the domain.
The price is among the highest ever paid for a domain. In 2006 when Escom bought sex.com it is thought to have paid up to $14m for it. The highest price ever paid for a domain was $16m, which marketing firm QuinStreet paid for insure.com in 1999.
The original owner of sex.com was Match.com founder Gary Kremen who sold the name in 2006. He first registered it in 1994 but lost control to conman Stephen Cohen in 1996 and waged a long legal battle to prove his ownership.
Mr Cohen was fined $65m and served a prison sentence for fraudulently taking the domain.
Related Internet Links
The BBC is not responsible for the content of external sites.