UK internet economy 'worth billions'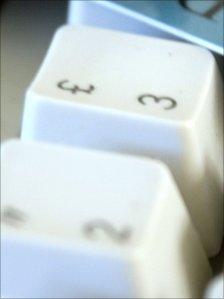 The internet is worth £100bn a year to the UK economy, a study has concluded.
The research, which was commissioned by Google, found that the internet accounts for 7.2% of the UK's gross domestic product (GDP).
If the internet was an economic sector it would be the UK's fifth largest, said the report from the Boston Consulting Group (BCG).
This would make the sector larger than the construction, transport and utilities industries.
Some 60% of the £100bn a year figure is made up from internet consumption - the amount that users spend on online shopping and on the cost of their connections and devices to access the web.
The rest comes from investment in the UK's internet infrastructure, government IT spending and net exports.
The UK, according to the report, is the world's leading nation for e-commerce. For every £1 spent online to import goods, £2.80 is exported.
"This is the opposite of the trend seen in the offline economy, which exports 90p for every £1 imported," the report says.
Internet companies play a vital role in employment with an estimated 250,000 staff, the report finds.
Small businesses that actively use the internet report sales growth more than four times greater than that of less active companies.
The report also attempts to compare the UK to other countries in the Organisation for Economic Co-operation and Development (OECD).
Under its scoring system, the UK ranks sixth, above Germany, the US and France. The highest ranked country is Denmark.
"The internet is pervasive in the UK economy today, more so than in most advanced countries," said Paul Zwillenberg, partner with BCG.
"Several industries - including media, travel, insurance and fashion - are being transformed by it."
Matt Brittin, managing director of Google UK, said: "The internet is a central pillar of the UK's economy.
"The sector has come of age, and with great prospects for further growth the UK internet economy will be vital to the UK's future prosperity," he added.
Related Internet Links
The BBC is not responsible for the content of external sites.