IE9 introduces anti-tracking tool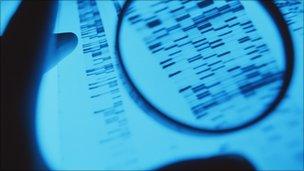 Microsoft's IE9 browser will have tools that control what data is collected about what a user does online.
The tools will let people stop a site they are visiting sharing information about what they do with other sites.
Users will be able to create lists stating that their data will only be shared with sites they want to see it.
The news comes as the US government criticises the computer industry for its slow progress on protecting user privacy.
In IE9, Microsoft is planning to introduce what it calls "Tracking Protection Lists" that it says will work like the "Do Not Call" lists that limit who marketing firms can cold call.
The lists will be defined by users and limit the sharing of data only to those sites which a user is happy to see the information. When switched on, the system might mean that some adverts or other features do not appear when users visit sites.
Anyone will be able to write a list and share it with others so they can get the same protection, said Microsoft.
It also plans to release the formatting and standards for the lists under an open licence so other browser makers can adopt them.
The tracking system will be turned off by default and users will have to "opt in" to use it.
Microsoft said early versions of the tools would be included in the version of IE9 due for release in early 2011.
It is not the first browser to offer such functionality. Chrome, Firefox and Opera also allow users to create lists of trusted sites.
In it the FTC said that industry self-regulation of privacy was "too slow" and has "failed to provide adequate and meaningful protection".
It called for consumers to be given far more choice about the data being collected about them. It recommended the creation of a "Do Not Track" mechanism that would stop the wholesale collection of information about where people go online and what they are interested in.
Related Internet Links
The BBC is not responsible for the content of external sites.