Facebook suffers brief shut down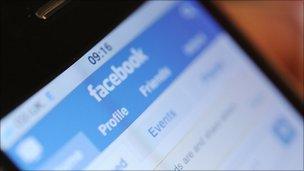 Facebook was forced to take itself offline after a staff member accidentally leaked internal product prototypes.
The social network was unreachable for about 20-30 minutes while the mess was cleared up.
The outage happened as the site introduced redesigned brand pages, a revamped photos section and a new page management feature.
In a statement on its blog, Facebook apologised for the brief downtime.
"For a brief period of time, some internal prototypes were made public to a number of people externally." read the message. "As a result, we took the site down for a few minutes. It's back up, and we apologise for the inconvenience."
The BBC understands that the problem arose when code for a number of new products was exposed to the public before they were ready to be launched. This included a feature called "memories" that indexed what people have done on Facebook chronologically.
"They're not pleased that they had to shut the website down for 30 minutes," said Sam Gustin at Wired.com.
"But it comes with the territory when you have a culture of iterative innovation, they say," he said. "Sometimes code gets pushed out before it's ready."
"There's probably an engineer at Facebook who is feeling pretty sheepish that he or she caused the world's biggest online social network to shut itself down for a half an hour," added Mr Gustin.
The news blog ReadWriteWeb saw the funny side of things by listing five things to do during a Facebook outage. They included resorting to instant messaging, using the phone to connect with people and reading a book.
On Twitter, one widely circulated tweet doing the rounds read "Facebook is down. Half the world population had suddenly become productive. The other half of the population is using Twitter."
Related Internet Links
The BBC is not responsible for the content of external sites.