ACS:Law told file-sharing case must continue by court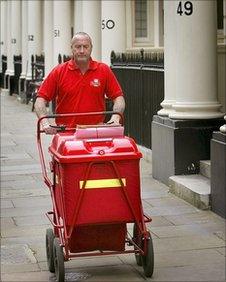 A controversial law firm that sent letters to alleged illegal file sharers has been told it cannot drop its cases to "avoid public scrutiny".
ACS:Law contacted thousands of people accusing them of illegally downloading movies and songs and demanding payments of £500 to avoid court action.
Cases against 26 of them proceeded, before the company attempted to pull out of prosecution at the last minute.
Now a judge had criticised the firm for its methods.
"I cannot imagine a system better designed to create disincentives to test the issues in court," said Judge Colin Birss at the Patents County Court in London.
The case stems from a letter-writing campaign by ACS:Law and its partner company MediaCAT, which sent an undisclosed number of notices to alleged file sharers demanding they pay a fine or face the prospect of costly legal action.
Some of those contacted paid up, but it later emerged that the two companies had been taking 65% of the fines collected, with the minority of the money being passed back to the copyright holders in question, most of whom remain anonymous.
Those tactics - known as "speculative invoicing" - had come in for heavy criticism from those who claimed that the action was unfair.
Consumer group Which? said it had found several instances where plainly innocent people had received the demands.
The concerns stepped up last month when the head of ACS:Law, solicitor Andrew Crossley, told the court he wanted to withdraw all of the cases.
He then announced in a statement to the court that he would no longer be representing MediaCAT or pursuing any other copyright infringement cases.
Mr Crossley blamed a campaign of harassment and threats that had "caused immense hassle to me and my family".
But the court said that the move was confusing and gave the impression that ACS:Law was attempting to avoid scrutiny.
Judge Birss added that the case could not be discontinued, since the copyright holders themselves should be given time to take further action if they wanted, but strongly criticised the tactics used by the two companies.
"Why take cases to court and test the assertions when one can just write more letters and collect payments from a portion of the recipients?"
Mr Crossley, who was not present in court, had said that he fully intended to prosecute the cases before pulling out.
The judgment, however, cast doubt on that - pointing out that one of the reasons given for discontinuing the cases was that crucial documents were in storage.
"If true, it is extraordinary," said the ruling. "A party who keeps key documents which are cited in the particulars of claim in storage is not a party anxious to progress their claim in court."
ACS:Law announced that it was shutting down last week, and MediaCAT has also been wound up.
Mr Crossley is now the subject of an investigation by the Solicitors Regulation Authority.
Lawyers acting for some of the 26 defendants said they were pleased the complex case had been treated properly.
"The judgment highlights a number of legal and technical difficulties with these case, which we had advised our clients of throughout," said Michael Forrester of law firm Ralli, which represented some of the defendants.
"We are dealing with cases where consumers have explained how they cannot possibly have uploaded or downloaded copyright protected material, but they are still pursued."
The court gave MediaCAT and the copyright owners in question 14 days to join the action before it faces being struck out.
A further hearing is set for 16 March, when applications to award costs are also likely to be discussed.
Related Internet Links
The BBC is not responsible for the content of external sites.