Appys: Flipboard named best in show at first awards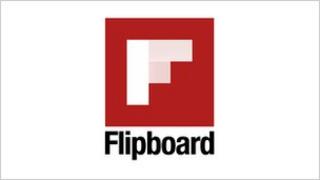 Flipboard, the media app, has been named best in show at the first Appys - an awards ceremony organisers hope to make an annual fixture.
The MediaPost event in San Francisco honoured the best in downloadable software for mobile devices such as smartphones and tablet computers.
One of the organisers, Sergei Kogut, said the Appys were a chance for small, independent developers to shine.
"All it takes is creativity and a good idea," he told the BBC World Service.
"The beauty of this new, emerging medium of small applications is that anyone, really, can create one."
'Experiencing life better'
Designed for use on the iPad, Flipboard allows users to pick the websites they want to create a personalised magazine.
Mr Kogut explained that part of the reason for its success was that it was "not just for news but also news from your friends and your contacts".
Another winning app was Goby, in the mapping and location-based category.
As fellow Appys organiser Ross Fadner explained: "Its goal is to help users create their own adventure.
"It gets you your current location and it gives you options like finding cool stuff nearby, making plans and exploring a new location."
Concept, design, user interface and user experience were among the criteria used by the judges, he told the BBC, but most important of all was the innovation factor.
"Innovation factor means how well did the app leverage the device and its functionality," Mr Fadner said.
"The question is would this app be any different, or any better, if it was just a website?" Mr Kogut added.
"What makes it special? How does it enhance your life? What other ways does it give you to experience life better by being an app?"