The fight for faster broadband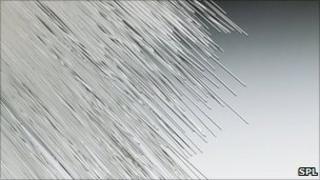 Two important news items today about broadband, one from the politician in charge of government policy in this area, the other from the company with the biggest role in making the fast internet happen.
The Culture Secretary Jeremy Hunt unveiled a pledge that 90% of British homes and businesses would have access to superfast broadband, and BT told us that it was now racing ahead in the broadband market, leaving its cable rival in the dust.
But both stories deserve a little further examination. It's certainly good to have a clear benchmark to back up the government's previous pledge that Britain will have the "best" superfast broadband in Europe by 2015.
Until now, we haven't known what "best" meant, and by combing factors like availability, price, and quality as well as speed, there would have been plenty of wriggle room to allow ministers to declare victory.
Now they have to reach that 90% mark - and as nobody thinks there's much of a commercial case for anything more than around two thirds of homes to get fibre-based broadband, that's quite a big ask over four years.
Making connections
One key question is how "superfast" is defined. The government will say it's about giving people access to any fibre product, whether that's BT Infinity, Virgin Media cable or perhaps the new offering planned by Fujitsu.
The broadband purists will argue that BT's fibre-to-the-cabinet product will offer many people little more than 20Mbps, and that's not superfast.
But BT, which has long been aggrieved at the stick it gets over what some consider the slow progress of its broadband rollout, is hitting back.
As the company unveiled some decent results this morning, it started bombarding me with facts about broadband.
Namely, that its Openreach and Wholesale divisions added 1.1 million new broadband connections in the last year - compared to Virgin Media's 151,000 new connections. For every new Virgin customer, BT is adding seven, I was told.
That, of course, includes all of BT Openreach wholesale customers, like Sky and TalkTalk. But BT says its own-brand broadband from its retail division is also caning the opposition, winning 64% of new connections in the last quarter.
Networked nation
Oh, and when it comes to fast fibre connections, BT is adding customers twice as rapidly as Virgin. What's more its fibre-to-the-cabinet technology is getting faster and faster, whatever the sceptics say, and is fully future-proofed.
I ran some of these claims past a Virgin Media spokesman - and got a rather different take. BT, he explained was going after the "cheap and cheerful" end of the broadband market, slashing prices in pursuit of market share. The same strategy had been tried by the cable industry a decade ago and had proved disastrous.
He said that many of BT's new customers were probably coming back from TalkTalk - which lured millions away with bargain basement broadband when it got into the business.
And he told me that BT's boasts about its fibre service didn't stand up either - BT Infinity, offering 20-30Mbps should not be compared to Virgin's 50Mbps product.
Now if the government is to hit that 90% superfast target, it will need both BT and Virgin Media to play a big part. So perhaps the fact that the two businesses and the likes of Sky and TalkTalk - are scrapping so furiously over the broadband market is good news.
After all, come 2015 they will want to be able to claim that they played the leading role in making Britain a networked nation.