Digital Economy Act in fresh legal challenge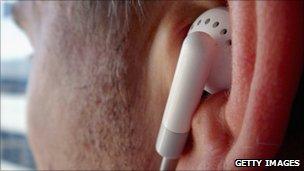 Telecoms firms BT and Talk Talk are to appeal against a High Court ruling on the controversial Digital Economy Act.
In 2010, the firms asked for a High Court review, arguing the Act broke European laws that the UK must uphold.
In April, the High Court rejected the call for a judicial review, but said the government had to look again at who pays for some of the Act's measures.
The companies said in their appeal that the court should reconsider the anti-piracy actions required by the Act.
The original legal action was brought because BT and Talk Talk said the Digital Economy Act received "insufficient scrutiny" when it was passed into law just before the 2010 general election.
The clauses that BT and Talk Talk wanted the court to consider obliged internet service providers to co-operate with record labels and film studios that want to identify those who deal in pirated music and films online.
The legal challenge claimed this amounted to a violation of European laws on privacy and commerce. The court did not agree and the legal challenge failed to get the law overturned.
In a statement, BT and Talk Talk said they were now seeking leave to take their case to the Court of Appeal.
If granted leave to appeal, the two aim to challenge the DEA on the grounds that it stands at odds with European directives dealing with e-commerce, technical standards, authorisation and privacy.
Related Internet Links
The BBC is not responsible for the content of external sites.