HP knocks Nokia off top spot in Greenpeace tech test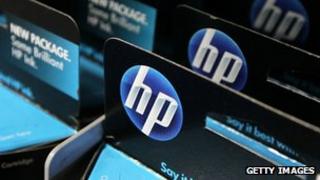 Hewlett Packard has been ranked as the most sustainable consumer electronics maker by the campaign group Greenpeace.
It displaced Nokia which had topped the group's "Guide to Greener Electronics" for the previous three years.
The survey ranked 15 firms according to their energy use, sustainability of operations, use of eco-friendly products and carbon footprint.
HP was praised for cutting carbon emissions and advocating stronger climate legislation.
However Greenpeace said the US firm could do more to expand its take-back programme for electronics waste in countries where there are not laws covering the issue.
Computer maker Dell came in second, a big leap from its former tenth position ranking. It was praised for its pledge to cut emissions by 40% by 2020 and its sustainable paper sourcing policy.
However, the report highlighted the firm's membership of trade associations that have criticised energy efficiency standards, and it urged the company to publicly distance itself from such views.
Challenge
Nokia fell to third place after the study criticised a lack of detail about its renewable power and energy efficiency goals.
Research In Motion was scored for the first time and appeared bottom of the list. Greenpeace said the Blackberry maker needed to issue more detail about its emissions and renewable energy targets. But it was praised for efforts to avoid using minerals linked to areas of armed conflict.
"After many of the world's leading electronics companies rose to the challenge of phasing out their worst hazardous substances, we are now challenging them to improve their sourcing of minerals and better managing the energy use throughout the supply chain," said Greenpeace campaigner Tom Dowall.
Branding experts said Greenpeace's research posed a challenge and an opportunity to the tech firms.
"'Being Green' is now a pre-requisite part of corporate social responsibility, not a 'nice to have' for global companies," said Giles Lury, chairman of The Value Engineers.
"The challenge for brands is how they can communicate their greener efforts in a way that is different - and better - than the competition."
Tim Hipperson, chief executive of G2 Joshua, added: "Green credentials are becoming more of an issue for consumers and hence reports such as these are vital for organisations.
"The continued popularity of official reviews such as Which? and the exponential growth of social review networks demonstrates the credence customers put on rankings."