DIY fibre broadband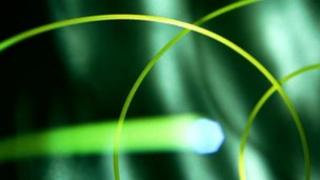 In rural Britain there is a growing impatience about the wait for superfast broadband. The Countryside Alliance voiced that last week with its revelations that work had yet to start on the government's fast broadband pilots.
But some people aren't sitting back and waiting - they're doing it themselves. Today comes news of an initiative from one of the more remote parts of the countryside, where people are clubbing together to give themselves the kind of broadband connections that would look respectable in South Korea, never mind South London.
The B4RN project aims to bring 1Gb/s broadband to homes in the Trough of Bowland and the Lune Valley, sparsely populated parts of Lancashire, North Yorkshire and Cumbria, where BT is unlikely to be laying fibre optic cables.
At an event in Lancaster this afternoon, the B4RN campaigners, mostly local farmers, will launch their not-for-profit company and a share issue designed to fund it.
Seven hundred people have already registered an interest in paying £30 a month to have their homes hooked up to a new fibre network. But the campaign reckons it needs to raise £1.86m to buy the ducting through which the fibre will be laid, and train local people to install the network.
Hence the share issue, where people will be invited to subscribe from £100 to £20,000, with £1,500 also guaranteeing a free service for the first 12 months.
The only reason I know about this is due to the efforts of one woman, the extraordinary Chris Conder. A farming grandmother from Wray in Lancashire, Chris is one of the most innovative and energetic users of social media I know.
Whether it's a stream of tweets from her @cyberdoyle account, or YouTube videos illustrating the progress of the B4RN project, she is tireless in her campaign to tell the world that the countryside needs fast fibre broadband. Politicians, regulators, the broadband industry and journalists have all been bombarded with messages from @cyberdoyle.
She's also something of a fibre fanatic - try telling her that satellite or 4G or any number of other technologies might be a more economic way of filling in the gaps in broadband coverage, and you'll get short shrift.
But that kind of energy and certainty has helped to galvanise a community which now has a chance to put itself in the fast lane while other areas wait for government-funded schemes to come up with the goods.
Chris Conder's slogan is JFDI - which, she tells me, stands for "Just Farmers Doing It". Now we will find out whether the farmers and other locals really are willing to put their money on the line to hook themselves up to a fast broadband future.