TalkTalk most complained about ISP, Ofcom finds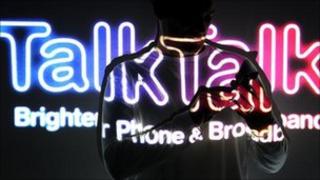 TalkTalk remains the most complained about UK internet service provider, according to regulator Ofcom.
The ISP has topped the list for four consecutive quarters, although it has been reducing the number of complaints over the past six months.
In the same period, Ofcom found 3 was the most complained about mobile operator, driven by disputed charges and customer service issues.
Virgin Media also saw an increase in mobile complaints over the past year.
Ofcom bases its data on complaints sent to the regulator rather than to individual operators. In general, mobile services are less complained about than fixed line or broadband.
The regulator's quarterly report aims to inform consumers as well as incentivise telecoms providers to improve their performance. Ofcom only monitors complaints against telecom providers with a market share of more than 4%.
For the first time the data spans a full year.
Complaints about TalkTalk's broadband service peaked for the first three months of 2011 with an average of 0.81 per 1,000 customers. This fell to 0.55 by the third quarter of 2011.
'It's encouraging that complaints continue to come down," the ISP said in a statement.
"Our own data shows ongoing improvement with a 40% year-on-year reduction in customer service calls and 75% of calls now being resolved on first contact.
"We remain committed to providing good service and best value and, while there is clearly more work to be done, we're pleased that customers are starting to see the benefits of the changes we continue to make," it added.
A lot of the problems experienced by TalkTalk are blamed on billing errors following its amalgamation with Tiscali in 2009.
As a direct result of the 1,000 complaints it received last year, Ofcom fined TalkTalk and its Tiscali UK subsidiary £3m for incorrectly billing more than 65,000 customers for services they had not received.
It was the largest fine that the regulator has given to a telecoms firm.
TalkTalk has since paid more than £2.5m in refunds and goodwill payments to affected customers. Last month it admitted that it had lost more than 43,000 customers as a result of customer service issues.
The ISP was also the most complained about provider when it came to landline services, with 0.77 complaints per 1,000 customers in the third quarter of 2011, again driven by billing and customer services issues.
The least complained about provider for the fourth quarter in a row was Virgin Media with 0.19 complaints per 1,000 customers.
But in mobile, Virgin Media saw its complaints rise from 0.03 complaints per 1,000 customers from of 2010 to 0.07 by the third quarter of 2011.
It has some way to go to catch 3, which was the most complained about operator over all four quarters. Its complaints have been on the rise, up from 0.09 per 1,000 customers from October to December of 2010 to 0.14 by the third quarter of 2011.
A 3 spokesman, said: "We have improved the way we handle complaints over the past few months and saw a significant reduction in complaints in the early part of the summer, so it is disappointing to see these results. We will work with Ofcom to better understand the nature of the complaints. Customer service remains a focus for the business."
O2 remained the least complained about mobile operator over the year.