Google Motorola bid approved in EU and US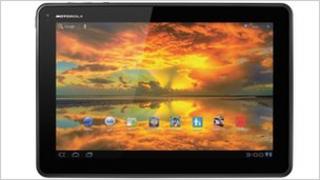 US regulators have approved Google's $12.5bn (£7.9bn) bid for phone maker Motorola Mobility, hours after it won clearance from European authorities.
The European Commission ruled the deal would not raise competition issues in the market for operating systems for devices like mobile phones or tablets.
Regulators in the US agreed, although both authorities vowed to monitor the company and rivals' use of patents.
Approval from China, Taiwan and Israel is needed before the deal is completed.
Motorola split in two last year, prompting Google to bid for the section that makes phones and tablet computers in a bid to gain access to more than 17,000 of Motorola Mobility's patents.
'Important milestone'
EU Competition Commissioner Joaquin Almunia said in a statement that regulators did not think the deal would diminish competition.
But he added: "The commission will continue to keep a close eye on the behaviour of all market players in the sector, particularly the increasingly strategic use of patents."
Last month, European regulators launched an investigation into whether Samsung was using some of its key patents to hinder competitors.
Googlevice-president Don Harrison said in a blog post the EU approval was an "important milestone"which moved the company closer to closing the deal.
Android access
"As we outlined in August, the combination of Google and Motorola Mobility will help supercharge Android," he said.
"It will also enhance competition and offer consumers faster innovation, greater choice and wonderful user experiences."
The European Commission had originally intended to rule on the deal by 10 January but delayed its decision after requesting more information.
It wanted to examine whether Google might favour Motorola Mobility by making it harder for big-selling handset manufacturers, like Samsung or HTC, to use its Android operating system.
However, the commission concluded: "It is unlikely that Google would restrict the use of Android solely to Motorola, a minor player in the European Economic Area."