Conference organiser TED in search for best teachers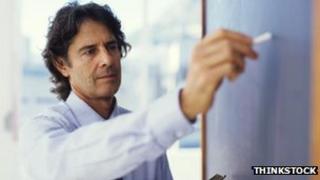 TED (Technology, Entertainment and Design), the US non-profit organisation, is pairing up with YouTube tooffer a channel dedicated to the world's best teachers.
Best known for its conferences, the charity has expanded in recent years, offering breakaway meetings and putting its 18-minute speeches online.
Now it wants to showcase some of the most talented teachers.
It will start with 12 videos and aims to have 365 by the end of the year.
As well as adapting its famous TED talks to work for a younger audience, the organisation will be asking teachers to submit their best lessons.
Applicants will be invited to enter their submissions in either text or video form. Those deemed to be the best will be matched with an animator to create a distinctive 10-minute film.
According to TED's curator Chris Anderson, there is strong demand for the organisation's talks from schools. However, he says much of the content is too dense for children.
"They are kind of long and not aimed at ninth graders," he said.
"These will be shorter videos targeted at a younger audience and edited differently to make it more compelling, for example with animations," he said.
Cockroach brain
The initial line-up of a dozen videos is set to include TED fellow Greg Gage's talk on how the brain works, complete with a demonstration of how to hook a cockroach's brain up to a DIY monitor.
Mr Anderson said the plan was not to plough through the curriculum, subject by subject, but rather to highlight "lessons worth sharing".
"Some teachers can deliver amazing lessons and they should be talking not to 30 kids but to 30 million," he added.
It is the first wave of TED-ed, which next month will launch a platform to allow teachers to integrate the videos in their lesson plans.
"Teachers' roles are shifting. They are instructors, mentors, disciplinarians, cheerleaders," said Mr Anderson.
"We want to empower them and allow other teachers to act as curators and summon the world's best instructors to their classrooms."