Kony 2012: Activists prepare follow-up to YouTube hit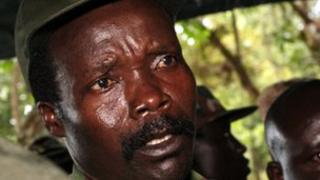 US activist group Invisible Children is to release a sequel to its video highlighting the activities of Ugandan rebel leader Joseph Kony.
The first 30-minute film attracted more than 100 million views on YouTube and proved popular with young people.
The follow-up has been made without input from the group's co-founder, who suffered a mental breakdown following publicity generated by the film.
The makers promised the sequel would contain more detail and context.
The first film profiles Kony and his Lord's Resistance Army, a central African militia which has kidnapped thousands of children, forcing girls to become sex slaves and boys to fight as child soldiers.
Some criticised the video for oversimplifying a complex issue. Uganda's Prime Minister Amama Mbabazi said that the video wrongly gave the impression that the country was still at war.
One of the most interesting aspects of the film was the way it struck a chord with a younger generation who were often not engaged with the traditional news agenda.
Some US senators claimed to have been alerted to the problem by their children.
"All three of my kids, in different context and different times have said: 'So what are you doing about Joseph Kony and the LRA?"' Senator Chris Coons told the Associated Press in a recent interview.
Mr Coons is chairman of the Senate Foreign Relations African affairs subcommittee. He has travelled to Africa to hear about the issue firsthand.
New news
A recent report from the US Pew Research centre concluded that the film represented a new way for young people consume news.
It found that 40% of 18-29 year-olds had heard about the video, compared with 20% of 30-49-year-olds and 18% of 50-64-year-olds.
The younger age group was also far more likely to have viewed the video. The majority heard about it via social networks such as Twitter.
"The 30-minute video... provided striking evidence that young adults and their elders at times have different news agendas and learn about news in different ways," the report said.
Invisible Children's co-founder Jason Russell is currently in hospital after he was found semi-naked and screaming at traffic in the streets of San Diego.