Megaupload: Data access talks to begin on 26 April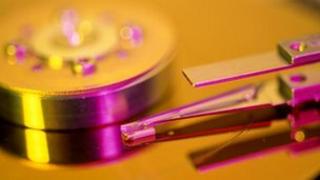 Negotiations will start on 26 April over what will happen to data taken offline by the shutdown of file-sharing site Megaupload.
More than 25 petabytes of data were left in legal limbo by the raid, which was co-ordinated by US law enforcement.
Megaupload, digital rights groups and the company left holding the data have called for it to be released to users.
Film studios have opposed the release, saying pirated material is likely to be found in the giant cache of data.
Lawyers for Megaupload and the US government will meet in Virginia on 26 April to start talking about what will happen to the data.
Assets frozen
Megaupload was shut down on 19 January in a series of raids motivated by what the US government said was evidence of massive copyright infringement by the firm.
The US authorities froze Megaupload's assets, leaving it unable to pay for the upkeep of the data users had uploaded to its farm of more than 1,000 servers.
Carpathia, the hosting firm which oversaw the servers for Megaupload, has put the hardware in a warehouse while the row over what happens to the data is sorted out.
The US government said Carpathia could delete the data, provided enough had been done to try to return the information to users.
Legal action by Megaupload and digital rights groups stopped anything happening to the servers. A US judge said Carpathia had to hold on to the servers for a few more weeks while negotiations continued.
The Electronic Frontier Foundation, which campaigns on web issues, said many "innocent" users, including small business owners, had been cut off from their data by the Megaupload shutdown.
The Motion Picture Association of America has resisted calls to let users get at their data unless action is taken to police any pirated material in the cache.