Nokia targets HTC and RIM with range of patent lawsuits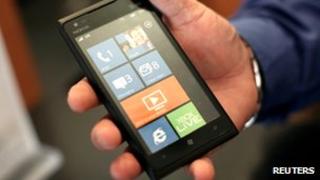 Nokia has filed a series of lawsuits against two rival handset makers, Taiwan-based HTC and Blackberry-maker RIM, which has its HQ in Canada.
The Finnish firm said the companies had failed to pay a licence to use its intellectual properties.
The claims cover technologies including power management, application stores, navigation and data encryption.
Nokia previously forced Apple to pay for its innovations, but has largely been dormant in the recent patent wars.
The Lumia-handset maker said it was also suing a third company in this latest action: the American television and tablet maker Viewsonic.
The suits have been filed in the US Federal District Court of Delaware, the US International Trade Commission and Germany's Regional Court in Dusseldorf.
Enforcement
In total, Nokia said 45 of its patents were at stake.
"We have already licensed our standards essential patents to more than 40 companies," said Louise Pentland, the firm's chief legal officer .
"We'd rather that other companies respect our intellectual property and compete using their own innovations but, as these actions show, we will not tolerate the unauthorised use of our inventions."
Neither HTC nor RIM would comment at this stage. A statement from Viewsonic said it was "aware of this legal action," adding, "we are taking appropriate measures to protect our interests".
One patent lawyer told the BBC that Nokia appeared to have closely watched how other lawsuits had been handled before launching its own action.
"Nokia has been focused on getting its new range of Windows Phone handsets out, and they may now want to send a message that they have some strong intellectual property - particularly as they have been in the business so long - and they are willing to assert it," said Andrew Alton from Urquhart-Dykes and Lord.
"But their language emphasises that they are willing to strike deals in order to prevent allegations of anti-competitive behaviour similar to the ones that Samsung and Motorola Mobility now face from the European Commission over the way they have enforced their standards-related patents."