China Mobile 'in talks' with Apple to offer iPhone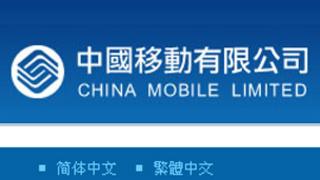 The world's biggest mobile phone network, China Mobile, could soon offer its customers Apple's iPhone.
The Chinese carrier's chairman has confirmed the two firms are in talks.
Compatibility issues between the iPhone and China Mobile's 3G network mean that currently Apple's handsets only work on the much slower 2G service.
The problem could be resolved with the launch of the next iPhone, rumoured to happen this summer, and when China adopts the 4G standard, analysts say.
China Mobile is the country's biggest mobile phone network, and in terms of users the world's largest, with more than 660 million customers.
Even though the iPhone is not yet in China Mobile's official product line-up, about 15 million of the company's customers are thought to be iPhone users already, having bought the phone through different channels.
Despite being the biggest telecoms provider, China Mobile is the country's only operator that does not support the iPhone.
China Mobile's market share is about 67% - a lot more than its two rivals China Unicom and China Telecom - but it has been slipping steadily in the past few years.
Officially offering the iPhone to its subscribers could help China Mobile to get back the consumers it has lost to other carriers.
China Mobile chairman Xi Guohua mentioned the ongoing discussions between the two firms at a shareholders meeting in Beijing.
"We've been actively talking to Apple on how we can cooperate," he said.
"I can't give you too many details, but I'd like to repeat that both sides do hope to boost our cooperation."
Apple did not respond to BBC requests for comment.
Different network
The operator has been in talks with the US giant for years.
"The reason China Mobile hasn't been able to offer iPhones is that it was 'anointed' by the government with the dubious prize of having to deploy China's own attempt at a 3G standard," Duncan Clark, chairman of BDA China, a consultancy firm in Beijing, told BBC News.
This standard, called TD-SCDMA, is unique to China and different from what many international operators use.
It is also different from China Mobile's smaller rivals, China Unicom and China Telecom.
"China Mobile's own path has been a nightmare for the company," said Mr Clark.
"It has had to rely on 2.5 or 2.75G connections and subsidise heavily phones with TD-SCDMA chipsets which are rarely used in fact," said Mr Clark.
"China Mobile has invested heavily in wi-fi hotspots too as a defensive measure - to access faster speeds.
"So they have lost many high-end customers who want the iPhone or some other smartphones like the Samsung Galaxy II to China Unicom and to a lesser extent China Telecom."
Move to 4G
But once the Chinese authorities approve the new LTE (Long Term Evolution) standard, a flavour of 4G, the incompatibility issue could be resolved, said Mr Clark.
"The only catch is when the government here will approve LTE; right now we see trial deployments but don't expect LTE to be deployed here until 2014 at the earliest," he said.