Icann's internet suffix expansion programme reopens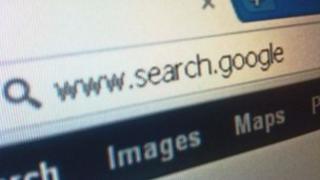 The application process has reopened for organisations wishing to take advantages of a scheme to expand the number of web address endings.
Governing body the Internet Corporation for Assigned Names and Numbers (Icann) had been forced to suspend the process after discovering a security flaw.
It said a "glitch" had allowed some users to be able to view other applicants' details.
The deadline has been extended until 23:59 GMT on 30 May as a result.
In a statement published on its website , Icann's chief operating officer Akram Atallah noted that technical problems had also meant that "in two instances a single file may have been temporarily unavailable to an applicant", adding that "full access to those two files has been restored".
Criticism
Organisations have to pay $185,000 (£117,000) in fees to apply for up to 50 new top-level domain names and then face $25,000 in annual costs to maintain them.
Icann had said 1,275 users had applied to the scheme before it suspended the process in April.
Potential new domain name endings include .canon, .google and .wales as an alternative to current suffixes such as .org or .com.
Icann - a non-profit organisation - was already under fire for its handling of the expansion before the technical problems.
The US Department of Commerce cancelled a bidding process expected to extend its right to manage the domain name system after dozens of firms signed a petition protesting that they would face significant new costs to protect their trademarks.
They claimed the expansion programme involved a "deeply flawed justification, excessive cost and harm to brand owners, likelihood of predatory cyber harm to consumers and failure to act in the public interest".
Icann has since announced that Prof Alain Pellett - former chairman of the International Law Commission of the United Nations - will serve as an "independent objector".
He will be responsible for filing objections to applications that go against "the best interests of the public".
Icann's mandate over domain names is due to expire in September, although it hopes that US lawmakers will allow it to maintain responsibility.