US legal row over Dish Network's ad-skipping TV box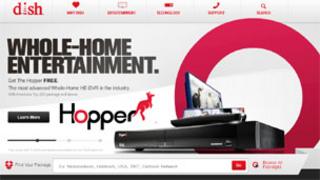 A legal row has erupted in the US over a set-top box that lets viewers skip over adverts in recorded TV shows.
Three US TV broadcasters, Fox, NBC and CBS, have sued the maker of the device, Dish Network, in a bid to ensure viewers see ads.
Dish Network has filed a separate lawsuit which asks a court to declare that ad-skipping can go ahead.
The networks fear that if viewers choose not to see ads their main source of revenue will dry up.
Cost crunch
The Hopper digital video recorder was unveiled in early 2012 by Dish Network. On 10 May it added an "auto hop" feature that allowed viewers to completely skip over adverts that interrupted shows they had recorded.
The lawsuits of the TV networks, which were filed individually, allege that the ad hopping is illegal because it involves the gadget making an unauthorised version of a copyrighted TV show.
In its lawsuit Fox claims showing a programme without ads amounts to re-broadcasting - which violates agreements Dish has with the company.
Fox spokesman Scott Goggin said the ad hopping feature could end up "destroying the fundamental underpinnings of the broadcast television ecosystem".
The large US TV networks depend on cash from ads for survival. Worldwide spending on TV ads looks set to reach $200bn (£128bn) by 2017.
To fend off the claims of the networks, Dish has asked a court to look into the row and declare that the Hopper DVR does not violate copyright.
Media analyst Todd Mitchell at Brean Murray said introducing the ad hopping was a negotiating tactic by Dish which wants to pay less to air shows from large broadcasters.
"This is about programming costs," said Mr Mitchell. "Dish is saying, if you want to charge me up to the wazoo, we will disable commercials. But if you charge us less, we can disable the feature."
Dish Network is the second largest satellite broadcaster in the US and has about 14 million customers.