YouView net TV service gets first public trial in UK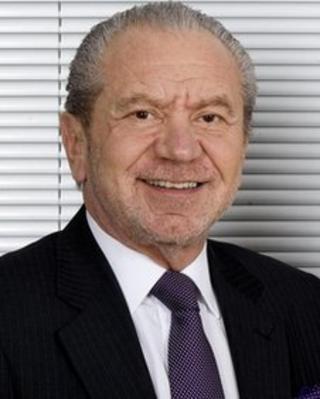 A free web-connected TV service combining Freeview digital channels with on-demand content such as iPlayer is going on trial in the UK.
YouView, formerly known as Project Canvas, will initially be tested in 350 homes.
Originally the system, which requires a set-top box to use, was earmarked for a 2010 launch but has been beset with technical problems.
Analysts say the delays risk making the project irrelevant.
The firm, a joint venture between the BBC, ITV, Channel 4, Channel Five, TalkTalk, BT and Arqiva, said it would go to a much wider trial within a month if the small pilot was successful.
'Surprise'
As well as viewing catch-up TV, users will also be able to access add-ons such as Amazon's on-demand movie service LoveFilm.
In March, Lord Sugar became non-executive chairman and some credit him with the new push to get the service widely available. Despite this, he delayed rollout at the beginning of May, blaming technical difficulties.
Jonathan Doran, principal analyst at research firm Ovum, is surprised by the turnaround in fortunes.
"We have never known what these technical difficulties are but it is a bit of surprise that it is now ready to go. I am slightly concerned that they are rushing into things," he said.
'Miss the boat'
Despite concerns, he believes that the launch is long overdue.
"There is a big danger that it will miss the boat as other connected TV services flood the market. There are so many alternatives, people are spoilt for choice before YouView is even on the shelves," he said.
While it is unlikely YouView can be the radical product it originally aimed to be, it could still prove popular with some, thinks Mr Doran.
"As long as it is a good product, it can expand upon the success of Freeview," he said.
The set-top boxes will cost about £200 when they become available. Broadband providers TalkTalk and BT are expected to subsidise the box for their customers.
Both face competition from rivals such as Sky, which has launched a video on-demand service, and Virgin Media with its Tivo service.
"A headline price of £200 seems high, particularly now that many homes will already have either a HD PVR [high definition Personal Video Recorder] or games console connected to their main TV that is capable of accessing many of the services YouView will offer," said Andrew Ferguson, editor of broadband website ThinkBroadband.