Viewpoint: What went wrong at Habbo Hotel?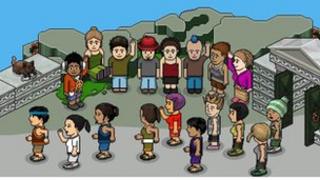 The Habbo Hotel story has shone a light on the efficacy of moderation as a means of protecting children and young people from the attentions of sexual predators and bullies on the internet.
It has also caused many people to question how we make public policy in this space.
The idea behind moderation is fundamentally sound.
If you set up a website and allow third parties to publish things or to interact with each other you have to acknowledge that, absent any authentication of their true identities, some people will shelter behind the apparent anonymity of cyberspace and behave badly, even criminally.
Magic formula
Moderation is generally delivered by a mix of clever people and clever software. Moderation systems are meant to be able to pick up on postings or exchanges on the site, detect which are bad ones then trigger an intervention by a human or a programme which brings it to a halt before any real or further harm is done.
There is no magic formula or ratio of moderators to users which you can apply to any and every web site. They are all so different.
The only thing that matters is that it works and it is for each website owner to work that out for themselves. Clearly in the case of Habbo they either did not do this or they got it wrong.
This is all the more regrettable because both the British government and the EU have published guidelines about what is expected of companies that provide interactive services for children and young people.
These guidelines were the product of the UK's and the EU's attachment to the idea of "self-regulation".
Generally what this means is everyone with an interest in an issue - in this case internet industry people, the police, children's and parent's organisations - goes into a huddle. They try to agree on a set of standards.
'Sort it out'
These end up being published in documents with names like Good Practice Guidelines or Best Practice. Nobody ever gets everything they want. Negotiation and compromise are the order of the day.
However, the real problem is that these guidelines do not have the force of law so companies can choose to ignore them, or at any rate they may not take them very seriously.
Habbo Hotel claims to have 250 million members worldwide, 300,000 of whom are in the UK. The business says that it deals with 70 million lines of text per day and that it employs over 200 moderators to enforce its community standards.
Over 200 sounds like a lot but when you break that down into a 24/7, seven-day week work cycle it starts to look a little less impressive.
I am very sorry if Habbo Hotel users feel that their perfectly innocent use of the site has been ruined or disrupted by Habbo's decision earlier today to suspend interactivity.
It needn't have come to this but I think in the circumstances it was the only decision they could take.
We are told Habbo is a highly profitable enterprise. Well it needs to eat into its margins a bit and sort itself out. Habbo must up its game or else it should close down before any more children are injured.
John Carr is the secretary for the Children's Charities' Coalition on Internet Safety. It represents 11 organisations which have joined forces to lobby businesses and politicians to act against online threats to young people's safety.