Net body Icann pledges to be more open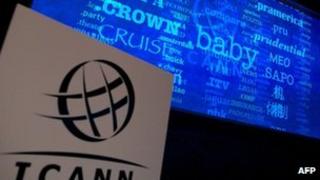 The body that oversees the internet's address books has had its contract renewed by the US government.
The Internet Corporation for Assigned Names and Numbers' (Icann) initial application for contract renewal was rejected the US Department of Commerce.
Details of the renewed contract are scant, but many believe Icann has pledged to be more open about how it is run and how it spends its money.
The three-year contract will see Icann overseeing the net's biggest expansion.
Icann has the pivotal role of overseeing the infrastructure that help data sent across the net reach its destination.
Part of this role involves overseeing the work of the Internet Assigned Numbers Authority (Iana), which does the technical work required to maintain the net's address books.
It was Icann's application to continue overseeing Iana that was thrown out by the US Department of Commerce in March.
The department rejected the sole application because it "received no proposals that met the requirements requested by the global community".
The new contract, which starts on 1 October, runs for a minimum of three years and could extend to seven as it has two separate two-year extension clauses written in to it.
Icann's involvement with Iana was crucial for the body's plan to open up the net with the introduction of many more top level domains that will sit alongside .com, .org and .info.
More than 1,900 applications to run new domains were received by Icann including .porn, .home and .bbc.